The physical experience of wearing different colors or styles of clothing and the symbolic meaning behind the clothing you choose to wear is called "enclothed cognition". The Journal of Experimeantal Psychology perfectly demonstrates the way clothing and costumes affect us. What we wear affects the way we feel. What you choose to wear to either the office or the bedroom, can have a huge impact on your attitude, behavior, and performance. Clothing can also effect how other people perceive and interact with you.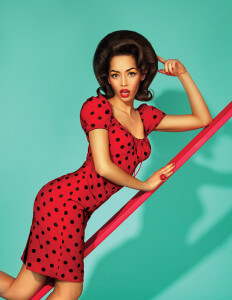 Do you choose to wear a formal outfit to the office everyday or more of a sports style? You will in fact feel and act differently depending on how you choose to dress. Then, the more formal or confident you appear, the more attention and respect you will receive. Try adding different colors to your black and grays office outfit to boost your creativity and awaken the mind and spirit of those you cooperate with. Each color not only represents a certain feeling you are very likely to experience, but also affects people in different ways too. Green means you're more nurturing, yellow for optimism adding cheer and happiness. Yellow boosts creativity and blue can benefit you if you need to appear reflective and trustworthy. The real power color has always been red; it portrays confidence and can boost your self- esteem. Just be careful - to much red can be a little intimidating to others around you.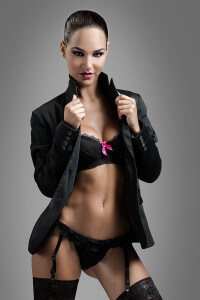 Now ladies, it is important to realize that not only the clothes you wear on the outside effect how you behave, but the clothing you choose to wear underneath make a huge role too. Whether you're wearing sexy lingerie under a power suit or just in the bedroom, the style, color, and pattern can have an enormous effect on both yours, and your partner's behavior. It is always fun and exciting to wear beautiful lingerie in the bedroom, but think of the colors and styles you choose and how it portrays your mood or the behaviors you both will have.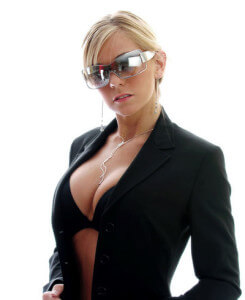 What are you wearing now? Are you in all black, asserting your authority throughout the day and into the night? Maybe you have a purple corset hidden beneath your clothes; this would portray fantasy and desire to play. Use enclothed cognition to your benefit! Dress the part you want to portray and be and you will notice how quickly and easily you slip into that roll.