It's a short distance from the pavemeant to the beach. Today's beach trends can hardly be distinguished from ordinary fashions. The modern woman can take her beach outfit from the beach to Main Street without missing a beat. Are you ready to learn the tricks behind turning your swimsuit into the centerpiece of a sophisticated outfit? Here are five ways to make your swimwear work anywhere.
Cutoff Shorts
You can live on the fringes of style by wearing fringe shorts. Feel free to drop cash on a designer pair or make one from old jeans. It's important to pair cutoff jeans with a very sophisticated swimsuit. Jean shorts make a perfect edgy companion to a sexy European one piece swimsuit. You can pair dark swimsuits with light denim and light swimsuits with dark denim.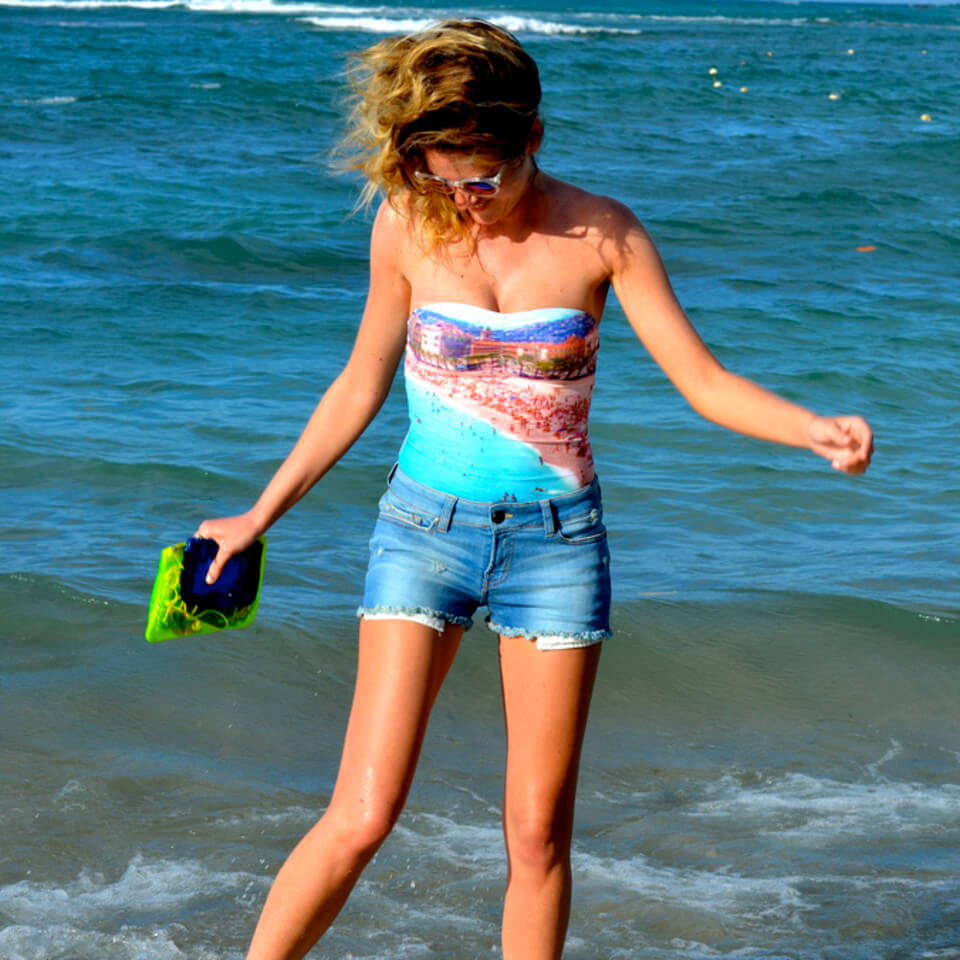 Get Caught in a Cover-Up
A daring side string bikini can be so much fun to wear. You can add a dash of modesty to your look by pairing your skimpy bikini with a crochet cover-up dress. Today's crochet beach dresses are sophisticated enough to be worn to dinner. The key to taking a crochet cover-up dress from the beach to a posh restaurant comes down to the right accessories. You can wear wedge sandals, medallion earrings, and a chunky necklace to add some substance to the outfit. You'll love the freedom of walking around in a side string bikini without worrying about flashing too much skin.
Teasing Tunics
A beach tunic is a stylish and practical way to cover your swimsuit. A beach tunic can easily pass for a regular shirt when the occasion calls for one. A tunic can be worn as a short dress or paired with a flowing skirt. Pieces made of cotton, linen, or terry cloth are very easy to relax in.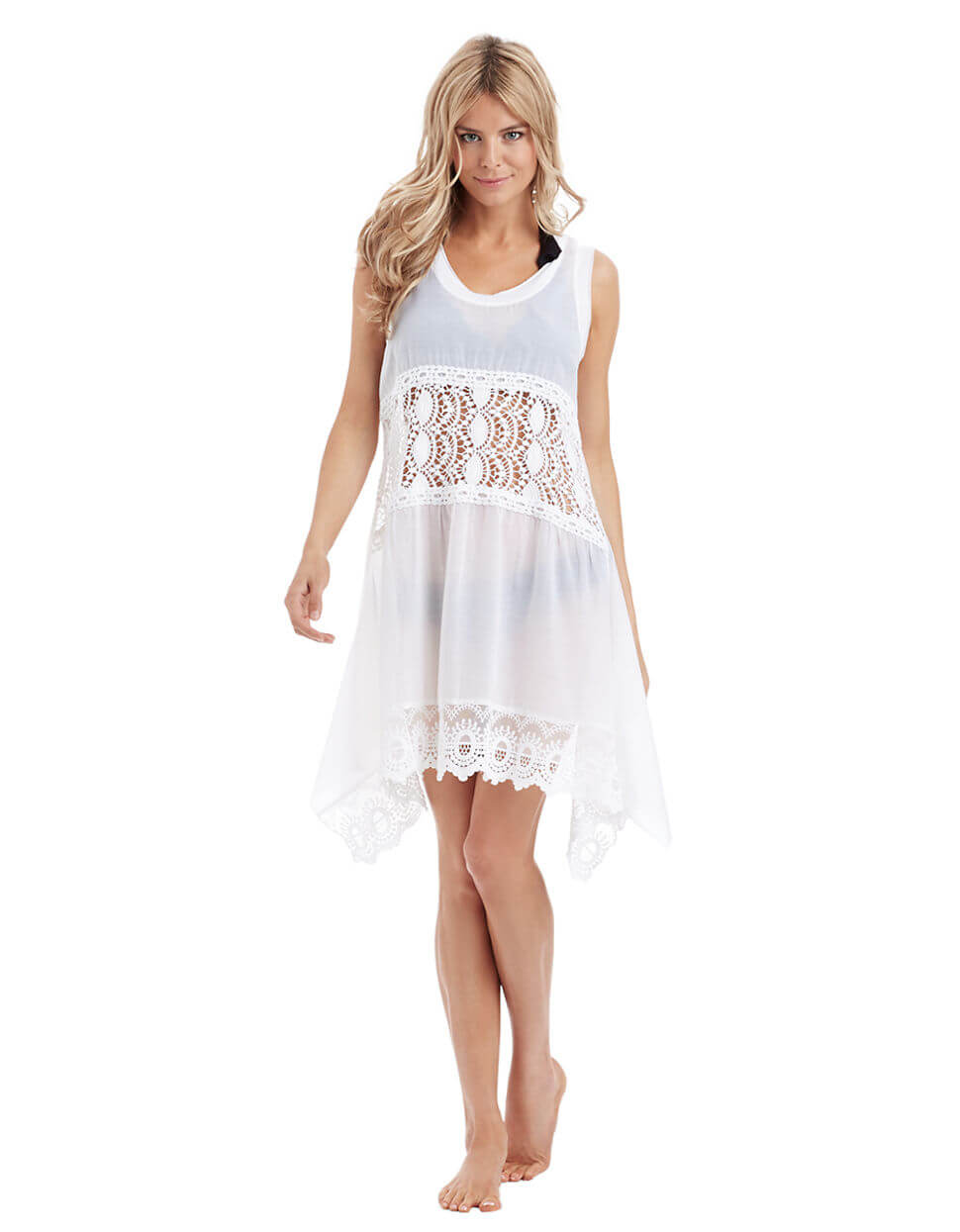 Everybody Loves Lace
It has become apparent that transparent beach cover-ups are all the rage this season. A cover-up made from fine lace or mesh is the way to go if you're aiming for a sexy look. A sheer swim cover-up and a pair of jeans will look breezy and casual over your swimsuit.
Coverage to the Max
Maxi beach cover-ups are a stylish way to get a lot of coverage. Every woman feels like a goddess in a Grecian dress. It's always a good idea to pair maxi beach cover-ups with high-heeled sandals. The extra height will save your figure from getting lost in a sea of fabric. Heels will also make your cover-up look more like a dress when you go out on the town.
Celebrate Your Swimsuit
Every piece of beach clothing needs a great base. You can layer any of these looks over a sexy European one piece swimsuit. It's amazing how many sexy outfits you can make using one swimsuit as a centerpiece. You can pack light for the beach when you have a great assortmeant of versatile fashion options in your bag of tricks.