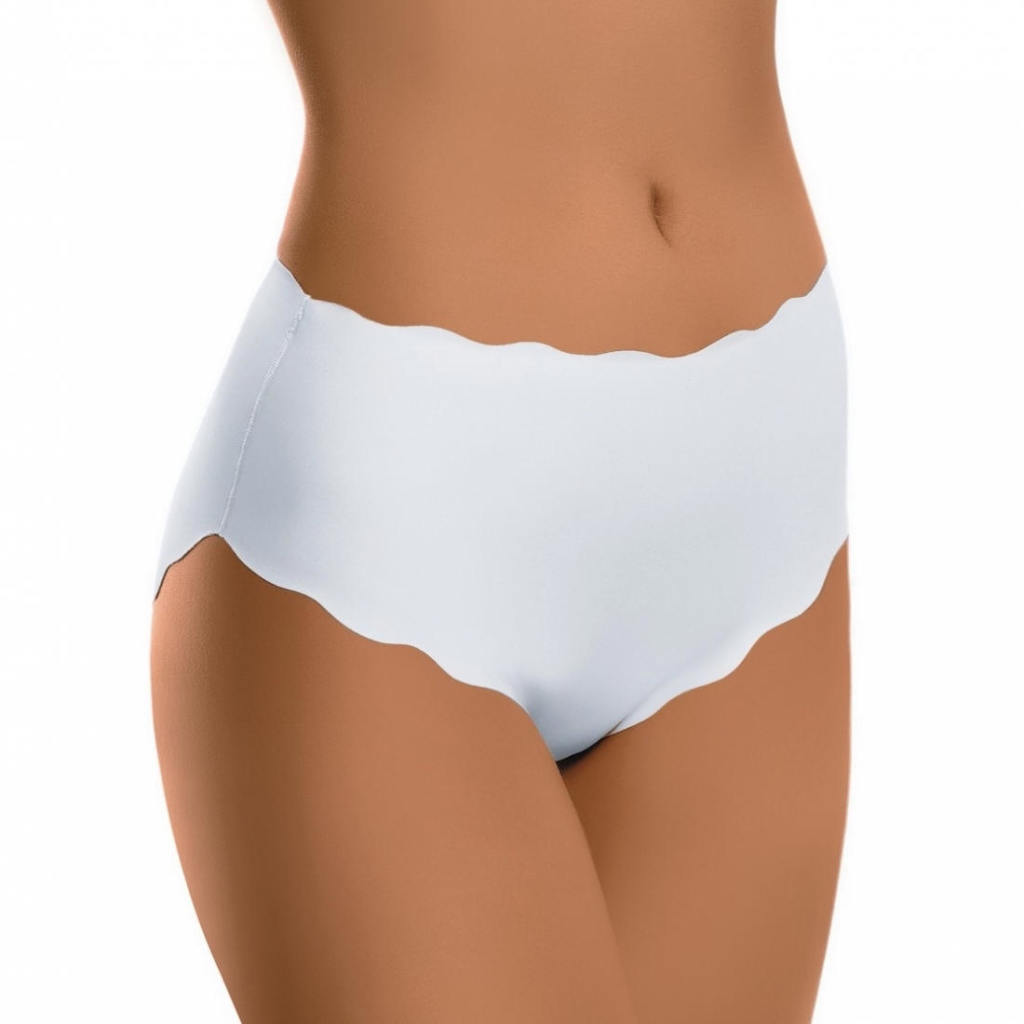 Perfectionism does not spring out of the blues! It takes time, energy, a good research, the tenacity to overcome flaws and the urge to deal with the existing flaws. The same formula subconsciously commands your thinking in terms of fashion; don't you invest a good number of hours in front of the mirror just to make sure that you look good? Yes, you do. That's a common human trait. Sometimes, investing your time to groom yourself fail to suffice your feminine aura because there are a few unavoidable fashion disasters that eventually mar the totality of your outfit. Imagine how embarrassing a situation it is when the visible panty lines pops out your outfit? You must be thinking of the innumerable ways to either completely eliminate this flaw or to disguise it by clever fashion coverings. It's truly annoying when the most loving piece of lingerie poses to be a day's disaster and bags you a number of public humiliations! Lift up your sunken hearts and gather up the fashion spirit because this negligible flaw that becomes massive over time can surely be avoided by adopting a few simple means. Here are a few simple ideas that will elate you:
No-show panties is the right choice
You need not lock up those favorite Lycra pants in your wardrobe because the no-show panties and the seamless underwear will prevent you from the mortifying disaster. Now-a-days the lingerie market is flooded with the new trend that is winning the majority of hearts of beautiful ladies every day. Take for instance Victoria's Secret, Jockey, Bali, Wacoal, Leonisa etc. they have managed to design a fabulous series of panty collection, namely the no-line collection. These panties are designed from high quality spandex or Lycra material and are bonded with laser beams. As a result, they make no use of hemlines and elastic at all. Voila you are saved from undue messy look! They are super comfy and bonds with your original skin as your second skin. Choose from the variety of styles available- boy shorts, hip-huggers, control panties, thongs, and bikinis.
Choose your perfect thong
Few may have a scornful look when asked to wear thongs and the rest of you may have an intense disparagemeant towards the idea of wearing thongs. But, believe me that thongs when chosen with the slightest intelligence will not pop out its edges from beneath your most favorite attire. Thongs can be worn perfectly with tight fitting jeans.

Invest wisely, choose invisible under clothing
Modern women who try every other way to prevent the most embarrassing apparel disaster will surely think of undergarmeants and boxer briefs that promise to give them no lines at all. Try out the spandex body clinging undergarmeants. They hug your thighs and travel towards the hip in a seamless fashion. The outstanding fit and the immense comfort are the two things guaranteed by these kind of under garmeants. They are well suited for regular use due to their durable tendency. But, do remember to select the proper size because the wrong size will land you into mishaps and will gather together to form the messy look.
Bid goodbye to your cotton panties
You must be in deep love with your cotton panties. They are the ones that give you the freedom of relaxation and joy. But they also bestow you with the thickest and the clumsiest lines ever! Do not shun them away for your lifetime; just lock them up for only indoor use. Do not ever team up your most favorite cotton panty with your desirable tights!
Camouflage with colors
Learn a bit about camouflaging techniques and play with colors and prints. Distract the attention of the onlookers from the lingerie lines by wearing dark shades and printed outfits. Colors play an important role to disguise lingerie disasters.
Introduce the mesh look
Do you remember those mesh shorts in the store? You must be thinking that mesh is totally a boy thing because so far you have seen boys wearing the mesh shorts. Well, mesh shorts are a bit boyish but mesh panties are not! Yes, the incredible line of mesh panties can give you the most outstanding flawless look. These panties are designed from super stretchy mesh material that perfectly maintains the contour of your buttocks without giving you a clumsy look. Mix and match, play with the above ideas and select the one that best suits your needs. Always remember that for a flawless look you do not have to compromise with your comfort. Give that the utmost priority and you will definitely win the flawless race!