Looking sexy over 40 is something that many women treat as an esoteric mystery. Just because you're not in your 20s anymore doesn't mean you've lost your sexy. It just means you need to show off who you are in a different way. Fortunately there are a lot of ways to do that, depending on your body type.
Scoop Necks and Vertical Designs
The first key to looking sexy when you're over 40 is to buy good quality apparel. Your clothes need to be stylish, and they have to show you off in a way that really makes your look pop. Vertical designs, such as stripes, can slim you down and elongate your torso. This is particularly true if you wear something sleeveless (so the short sleeves don't interrupt your arms), and if you leave your top untucked so it looks like your waist is further down than it is. The other key is to make your neck line work for you. If you're showing cleavage, especially if you have the right fitting bra, then you are drawing eyes upward on your body. This helps your look overall, but it also shows that you're confident in your sexuality regardless of how old you are.
Maturity and Attitude With a Touch of Jewelry
Attitude is always a key to being sexy, but for women over 40 it's particularly important. Don't try to do sexy like teenagers, with a bare midriff or clinging shorts. Instead hold your head high, and wear something that accentuates you while still leaving at least a little bit to the imagination.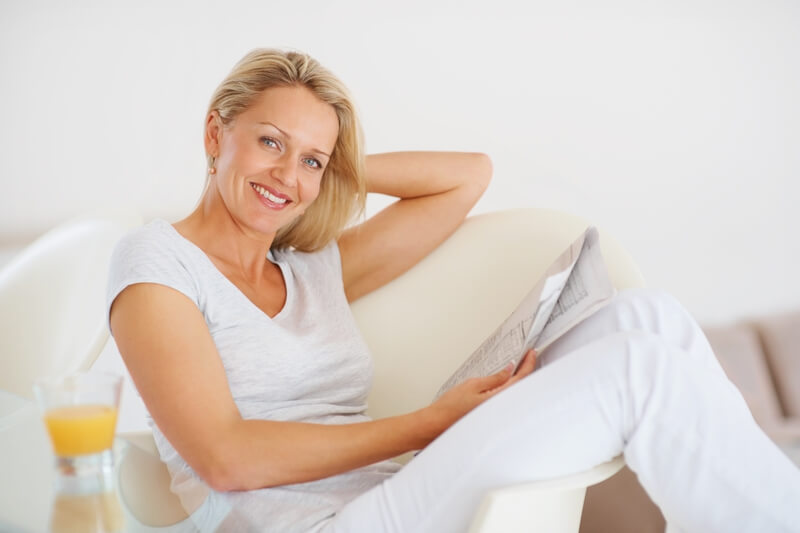 You don't necessarily need to be in an evening dress (unless it's that kind of party), but think more along the lines of flattering blouses and less along the lines of punk rock tops. Remember that your accessories can help emphasize your look as well. For instance, if you have a plunging neckline, use that opportunity to wear a necklace that helps draw attention up on your body.Ear rings can also be used to draw attention, provided of course your hair is out of the way enough to let them do their job. Whenever possible draw attention to your positive attributes, and make sure that the emphasis on the good outweighs the bad. If you're concerned about your middle, then don't wear a narrow belt to make people notice it.
Simple things have big results.