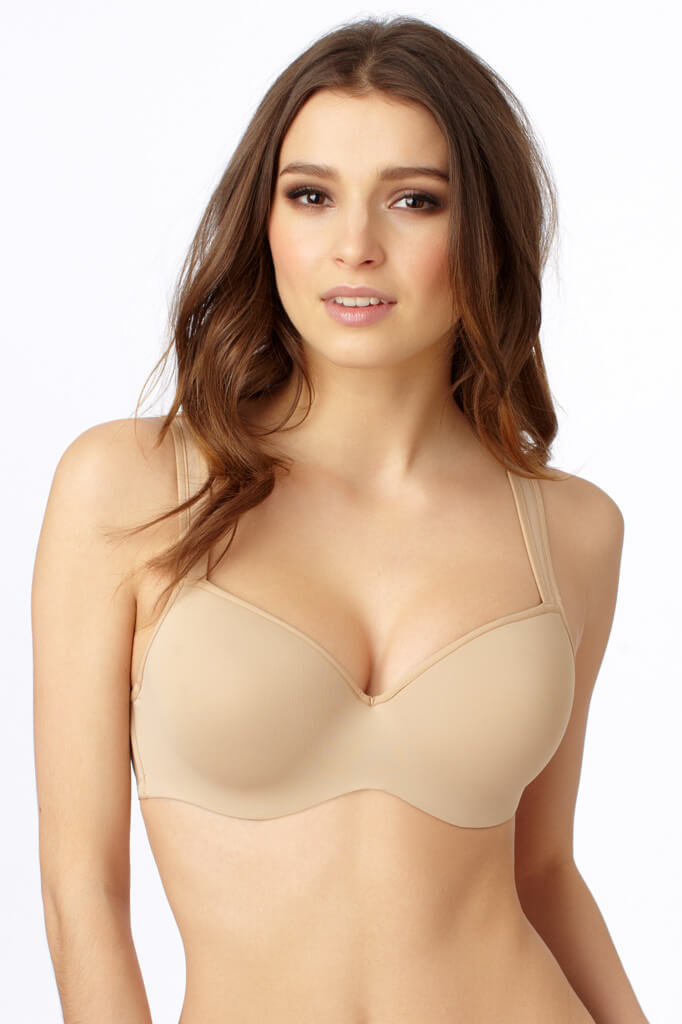 When it comes to the support of your girls, not all brassieres are created equal. I personally have at least ten different types of bras in my undies drawer. Each of them offers their own range of support, comfort, and wearability. However, the best in my over the shoulder boulder drawer is the Le Mystere Bras - Dream Tisha style in Natural color for $72.
Le Mystere Bras Review
This bra in size 36C offers me the best support and comfort of all of my braziers. The cup is shaped just right to handle the amount of stuffing going in without having issues with extra material bunching up. I just hate it when the top portion of my bra looks like it is pulling away from me. The sides of this restrainer have enough material under the arm area from the chest line to the armpit to contain the extra amount of me that has formed there over the course of unkind time and children. This undergarmeant keeps that extra skin and side-boob in check without creating a spare tire look around my chest. This also makes my form look thinner under my arm area when I wear tighter shirts or summer dresses.
Another aspect of Le Mystere Bras that I love, is how easy it is to clasp shut. The clasps are separated by just enough space that it is easy to catch the hook into the loop. There is plenty of room left in-between each clasp to catch the next but not drop the first clasp. There is nothing worse than having to try to re-clasp your braziers a hundred times. When it comes to wearing bras, it has become a daily part of nearly every woman's wardrobe. Having stated that, the first thing that I do when I get home, before I even take off my shoes, is to uncage the girls. But, when I do have to keep them under wraps, I choose the Le Mystere Bras - Dream Tisha style.