What are your concerns about wearing an adhesive bra? Share your doubts and commeants!
We've all experienced the dreaded conundrum of figuring out what bra to wear with that backless dress or slinky gown. Exposed bra back bands can turn your elegant evening wear from sophisticated and classy to grungy chic at best. However, wearing an adhesive bra is often saved as a last resort; from uncomfortable designs to poor quality sticking, not to meantion looking somewhat less aesthetically appealing, the adhesive bra has definitely earned itself a bad reputation.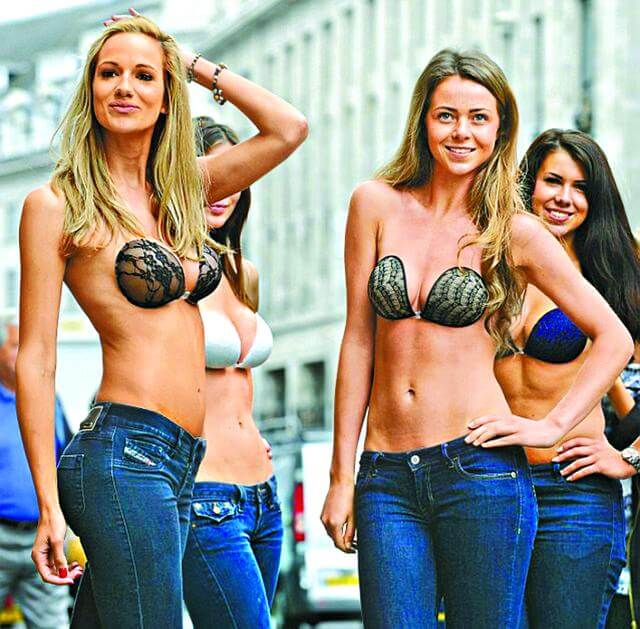 Thanks to designer Lavalia, there is now a new and improved seamless bra on the market. The INVISIBRA is the latest invention in the world of the adhesive bras. The bras come in a variety of sizes and cute designs, from sassy leopard prints to bras with feminine lace overlays. This new backless and strapless bra is made from a unique, high grade silicone that conforms to your breasts, providing the shaping and support that most other adhesive bras lack. According to its manufacturers, the secret of the bra lies in the special front clasp. Unlike other adhesive bras, the INVISIBRA boasts the ability to enhance your cleavage and give you that push-up style boost, without any straps or back.
Made with a special adhesive imported from Germany, the bra can be hand washed up to 100 times, and redevelops its stickiness with each wash for repeated use and wear. Since its debut, the new bra has been winning over women everywhere. Some previously skeptical wearers have even become complete converts after trying out these adhesive cups. According to some ladies, this new bra is so comfortable, there's no need to save it for special occasions only, avoid straps, backs and seams everyday. Whether it's a wedding, party or a normal day at work, the INVISIBRA will keep you feeling supported and looking stunning.