How often do you have your bra straps visible? Share a commeant! For some people, it is their biggest pet peeve, while for others, an intentional act in the name of fashion. So just what is the verdict when it comes to letting your bra straps peek out from underneath your spaghetti strap tank top? Well, ladies, like many other aspects of fashion, it all comes down to keeping it tasteful and classy.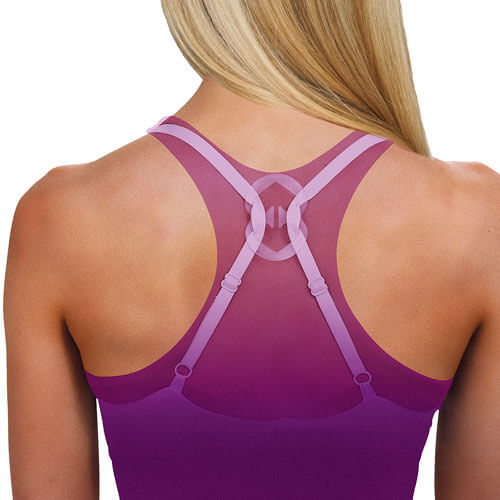 Using bra straps converter.
Many of us can remember our teenage days of purchasing bras that came with changeable removable straps. Of course, the key word here being teenage. If you're beyond your high school years, chances are, your rhinestone, glitter, neon straps need to retire as well, or at least stay relatively well hidden underneath your clothing.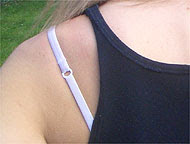 Tacky.
Naturally, your bra straps may slip out every now and again. In fact, the occasional unintentional peek-a-boo strap can be playful and sexy, however, be careful because intentionally showing off your undergarmeants often has the opposite effect. Although the random bra strap slip can generally be written off as no big deal, or even cute and girly, pairing up a bright or vibrantly colored bra underneath a white or see through top is a definite no-no. If you are dead set on showing off your straps, the key is to keep it sexy instead of sleazy. Step one is to choose an appropriate bra for showing off. For example, pair up a tank top with a bra that has straps in a contrasting color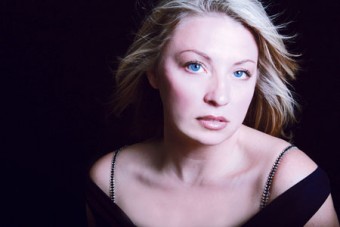 Trendy.
(excluding white straps against black top!). In certain situations, however, the exposed strap is absolutely to be avoided; think, formal function or family event. In these situations, you will want to consider your bra options carefully to ensure that you keep your straps put. Aside from the strapless bra, convertible bras can also be a great way to avoid unwanted bra straps from showing. Many multi-way bras allow you to wear everything from backless gowns to racerback tops without having to worry about straps showing. Although many of us think of strapless and convertible styles as being less supportive, there are multitudes of newer now available, whether you are voluptuous and curvy or on the smaller side, that offer the comfort and support of a regular style bra.