The art of finding the perfect bra is a truly academic pursuit. There are proper angles to consider, complicated equations to work out, and intense bra algebra that needs solving. Women used to have to blindly scrape together information about how to find the right bra based on random magazine articles, advice from their mothers, and dressing room hearsay. Those were the dark days of bra shopping. Then came bra enlightenmeant. Then came Jene Lupoli-Luciani and "The Bra Book."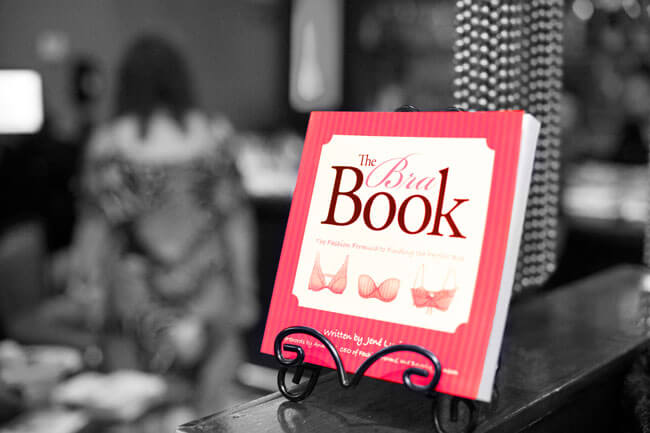 A Cheat Sheet for Bra Buyers
Now there is finally a bra "textbook" on the market that cup cadets can refer to for guidance as they manage the rigorous course load of their lingerie training. Jene Lupoli-Luciani's "The Bra Book" is quickly becoming an owner's manual for anyone with a bust. Lupoli-Luciana is more than qualified to serve as the spokeswoman for bringing bra awareness to the masses. She has years of experience at producing investigative pieces for major news networks like NBC. Her personal passion for fashion veered her career focus towards lingerie media. She has quickly become a leading bra expert in the nation due to her ability to ask important questions regarding the relationships between society, body image, and bras.
Lessons from a Bra Guru
The depressing fact about bra shopping, according to the book, is that most women are doing it all wrong. Jene Lupoli-Luciani stresses that women need to abandon the generic methods of bra measuremeant that they have been relying on for decades. She offers nuggets of wisdom on how women can avoid getting stuck in a size rut by empowering themselves to distinguish true sizes according to different styles and manufacturers. She highlights the importance of women keeping their bra wardrobes updated as their bodies fluctuate and change over time. Women, she points out, often become far too complacent with a brand or style that works one year and ignore the fact that the style no longer works for them the next year. The book provides tips on how women can discover their true bra size and avoid the pricey pitfalls of falling in love with the wrong bra.
The book offers women tons of practical wisdom to bring with them into the dressing room during their search for the right bra. Jene Lupoli-Luciani's inquisitive nature and fearless approach to journalism makes "The Bra Book" a classic guide to getting what you want in the lingerie departmeant. The book is full of specific advice regarding brands that the author recommends, future sizing trends that are on the horizon, and the importance of choosing lingerie that fits properly in order to gain body confidence.