Let's face it, no average person has the capacity to court expensive designer brands all the time. All of us like to indulge, but, on every other day of the week there's a budget that needs to be respected. While Agent Provocateur's corset or Madame Vollers laces are hard to deny, especially if the lingerie addict in you slithers and squirms for more. However, to curb the needs of the detail and luxury loving addict in you, here are a few economic designer options that don't leave a dent in your finances.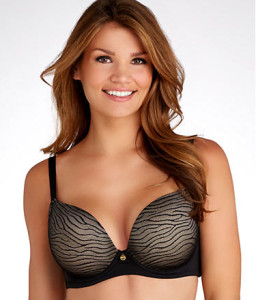 Curvy Kate
This brand is for all the big girls out there! They offer sizes starting from 28D to 46 K. It is so hard to find sexy, affordable bras when the DD cup ends, (unless beige and shapeless is your go to style). Curvy Kate's lingerie is cute, affordable and most importantly it has quality. They mainly focus on bras but do offer many variations and styles. The average woman with breasts larger than a double D is not used to being catered for, so this website spoils them with choices. Their bras are expensive items on their website, while their babydolls and chemises are priced at comparatively cheaper rates.
HUIT
It is a Parisian brand well loved by the likes of Kiera Knightley and Kate Moss. Huit is the perfect combination of sporty and cute, they have recently started expanding their sizes, now they go up to an F cup size. Their designs are brightly colored but still manage to look very elegant and expensive.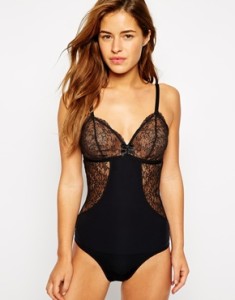 Fredrick's Of Hollywood
They offer a plethora of edgy and erotic underwear, if you can navigate your way past the crotch less panties, there are some really beautiful classic pieces as well. If you have enough courage and the body to make these intense looks work, then you probably don't need advice.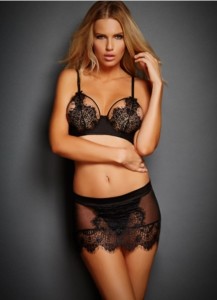 Affinitas
They offer sophisticated, quality lingerie in a nice variety at a very affordable price range. The have also launched a line called Parfait that focuses on women with bigger busts. There is absolutely no downside! Buying lingerie shouldn't break our banks and we must not consider it as a chore or a mission. The idea of a 'reasonable price' is different for everyone. With these four brands you can look at lingerie that will make you feel cute, sexy without burning a hole in your credit card! I am not saying it's not a good idea to splurge every once in a while on a nice negligee from La Perla or a killer push-up bra from Nevaeh Intimates. But, for in the momeant, everyday purchases, these outlets with their delightfully economical underthings, are the way to go!