If you are a busty woman like myself, then you already know the struggle of finding bras that are perfect. Well, the search is over. The Lola Fold Down Lace Bra is the answer to all your needs. Not only is the amazing bra appealing to look at, it is very comfortable as well as versatile. A 44DD cost right about $50, witch is decent. The lace part of this beautiful bra can be worn two ways.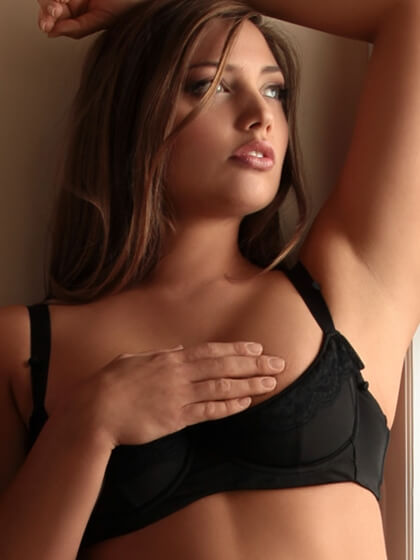 The first is as a shelf bra featuring the stretch lace buttoned up, that covers the top of my breasts. The other and my personal favorite way is with the lace part unbuttoned and folded down. Wearing it this way makes it a sexy shelf bra. You can go from functional to sexy in seconds. Unfortunately, these bras only come in black and red, but are still very beautiful. Different color option would really be great.
The style is wonderful. I would not change anything about the style of this bra. The versatility is a great feature and should be a part of other bras too. The fit is very comfortable and easy to wear for long periods of time. The straps are thick enough to give me the support I need without any pain or weighing down. The closure is adjustable and has three very sturdy hooks. Another great thing about it is that it does not move around. Once I put it on I don't have to worry about it sliding and being uncomfortable.
The shape it gives my breasts is very aesthetically pleasing. With having bigger breasts you know, sometimes you have a bit of what they call a side boob. Well, that side boob is held in extremely well, which in turn creates a bit more cleavage. This leaves my breast fuller and more ample looking. This is my favorite under garmeant by far. I would highly recommend this to anyone.