It is going to be a hot August this summer at the National Exhibit Centre in Birmingham, U.K. as models walk the runway showing off this season's most desirable and posh styles. Moda's next Lingerie & Swimwear exhibit will takes place in August, where you can come watch models strut the catwalk as they display the most recent avant-garde and chic styles in intimate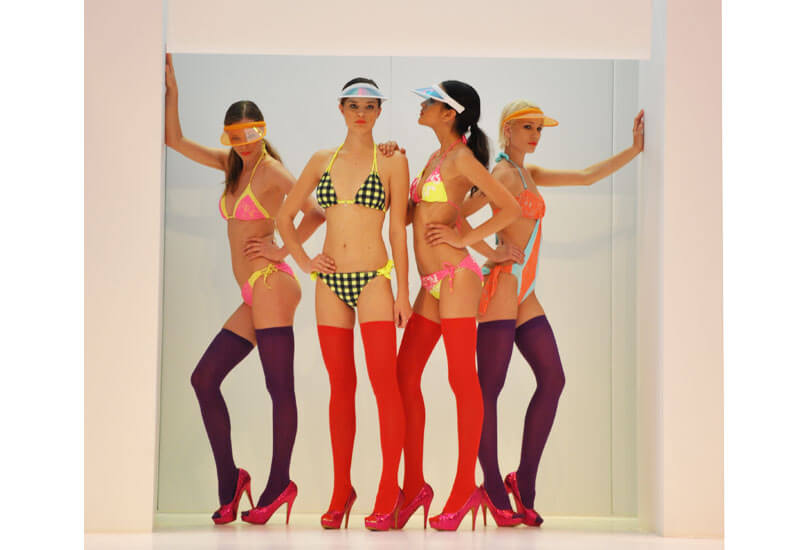 apparel and swimwear. Moda exhibits seasonally over 200 of the hottest brands and latest "in vogue" fashion trends.
When you visit Moda, you'll see some familiar brand favorites, as well as unique styles from new and upcoming fashion designers. Worried that maybe a lingerie and swimwear show is a little out of your scope or doesn't quite apply to you? Moda Lingerie & Swimwear aims to bring their lingerie collections to all women with various styles and products.
This season will feature not only the latest cutting edge trends in designer lingerie and intimate apparel, but will also present brands geared towards various issues affecting all woman, from larger bra cup sizes, to fashion hosiery post surgery, to shapewear. And come one, let's face it, nothing makes a girl feel sexier than a new fancy set of lingerie apparel. Plan it as a trip with a couple of girlfriends and make an entire ladies week out of the event. While you are there, you can also check out Moda's other shows and lines.
In particular, a must see for this upcoming exhibition is the Moda Rouge line. This line of posh brands is dedicated to the swanky and contemporary styles of both various international and local British brands. Especially popular with the younger crowd, the Moda Rouge line models will flaunt everything from playful panties to raunchy rompers. According to the vast majority of those who viewed Moda's last exhibit, attending Moda's shows not only helped them make decisions about their lingerie and swimwear purchases, but also offered them the best overview of the UK market and is the most convenient and accessible fashion show offered. So make sure you head down this August and check out what's new and start off the season with a fresh new you.