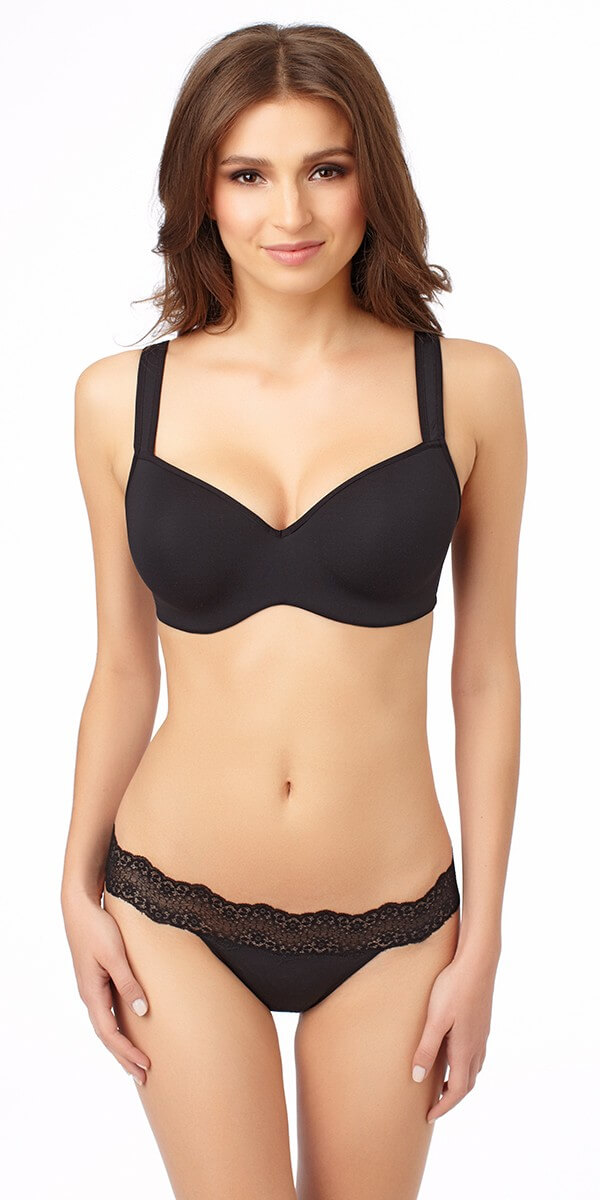 I really wished women didn't have to wear such uncomfortable items so they feel beautiful every day, but sometimes it seems like that's our lot in life. That doesn't mean comfort isn't an option. I know some women assume it isn't possible to be comfortable and sexy, but I disagree. I'm going to refer to an item I usually would like to trash and forget its existence, the bra. Since that's not a possibility, I decided to find one that didn't make me want to cringe when I had to put it on. Lucky me, I did find one! Sexy bras don't have to be a torture device, they can be sexy and comfortable! I'm going to give a detailed description of the actual bra I'm wearing right now. I've included a list of the pros and cons, because there's always room for improvemeant with anything, right? Still, it's one of the best undergarmeants I've worn, so I think all the women out there should know about it.
Brand: Le Mystere Dream Tisha
Style: T-Shirt
Color: Black
Size: 42DD
Price: $68.00
Pros: Support is great, cups have hidden underwires and offer great lift. Back closure has three hooks, allowing even more support. Material is soft. A T-shirt bra is very comfortable. Wide straps give relief to the shoulders. Padding provides ample coverage and cups have a binding around the top, keeping breasts from spilling out. Design is simple with a sweetheart neckline, but does great things for cleavage. Quality of garmeant is excellent and well made. Cups are rounded and flatter the shape of breasts.
Cons: Colors are limited to black and natural. Style is very simple, prints and textured materials could make it more attractive and sexy. Price, in my opinion, is a little steep.