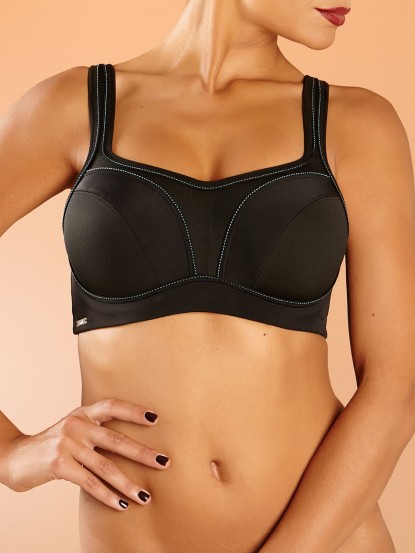 My bra is very important to me, it helps me with my confidence, and it holds everything together for me. Without my bra I would feel lost because I can not even sleep without it. Bras are a lady's best friend that is why I choose my bra very carefully. When it comes to my under clothes I am not cheap.
Being cheap is not a good thing in this matter. Sure the cheaper ones may work for a little while but if you want them to last you a while, it is not going to happen.. So here is some info on my Chantelle High Impact Multi-Way Sports Bra. Brand- Chantelle Style- Sports bra Color- Black and a white one Size- D3 (DDD) The Price- $72 a piece Number of Bras - 2
Pros: The bra fits great. It covers up breast fully.It is very attractive, designed in France. The bra is lightly padded, gives nice round appearance. The style is perfect for me, because I tried different bras and they were not comfortable at all. Either too tight, or tight here, loose there.
The universal black or white color is good because they go with actually every sport top. I had a lot of trouble finding my size before, this one works. The price is kind of high but if you want the perfect bra then sometimes you have to pay a little extra. Having two is better than one - it comes as 2-pack.
Pretty good variety of sizes. I love my sport bras they are very comfortable to me. They work so great and I would definitely recommend them to every body who wants a comfortable feel. So go ahead and give them a try I am very sure you will love them too.