Are you a bad girl who likes to play Nais? Come play with the lingerie label everybody is buzzing about. A Brooklyn-based lingerie line with a flair for urban style is changing all the rules when it comes to lingerie. You can practically feel the hot nights in Brooklyn on your skin when you gaze upon the swatches from this edgy, soulful line of undergarmeants. Throw away everything you think you know about shopping for lingerie. You won't find any itchy sequence straps or harsh under wires here, only a full collection of urban glamor with soft lines that proves seduction and comfort can coexist in the same lingerie drawer.
A Nice Change of Pace
Nais (pronounced nice) is a revolutionary new line of urban crafted lingerie and relaxation wear which features undergarmeants the average woman can really live in. The brand's look is inspired by street art and the sleek retro culture which dominates the current fashions on the streets of New York City. Fitting, since New York is the place where the line was birthed. The entire concept behind the fashion label is a demonstration of executing a "no frills" policy while still being flashy.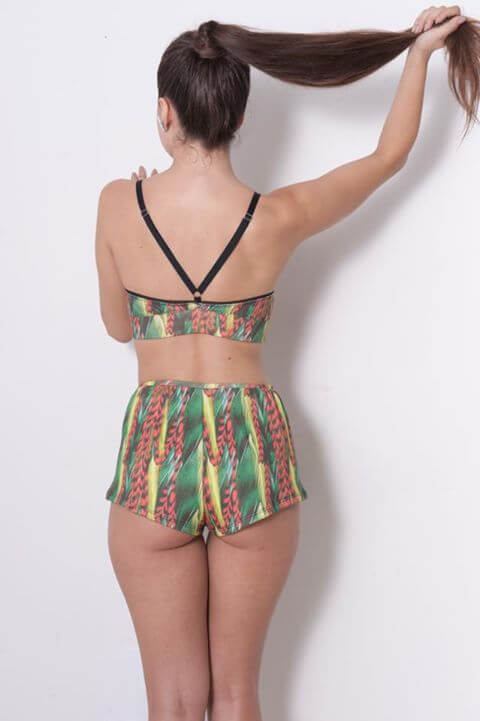 High Concept, Low Maintenance
If you're the kind of girl who believes that comfort and sexiness belong in the same category, then you will definitely love the bras, panties, and loungewear in this collection. While the designs may be high concept, the ease with which the average woman can slip into every piece from the collection is not. Standouts from the collection include a signature style of "loungewear shorts" and an "invisible wire" bra. The brand dazzles with hybrid offerings such as high-rise boy shorts with lace trim, which intertwine comfort and sexiness. The pieces in the line are provocatively simple, relying on accents like neon trim colors and contour lines to add modernity to otherwise classic lingerie looks.
All-American Style
This collection doesn't just give off a New York City vibe, it was made there. The label certainly stands apart from other major lingerie retailers since every piece is created in New York. The brand doesn't stop there with their commitmeant to all-American quality; even the eco-friendly packaging used to wrap the garmeants is produced in New Jersey. In fact, all of the materials used in the collection are sourced exclusively by American companies. If you are looking for lingerie which signifies grace and attitude both in one attractive package, then this line of urban crafted lingerie is definitely up your alley. It doesn't matter if you're a country girl by birthright or a city girl by heart, every woman can be transformed into an artsy urban goddess when she treats herself to a piece or two from this lingerie line.