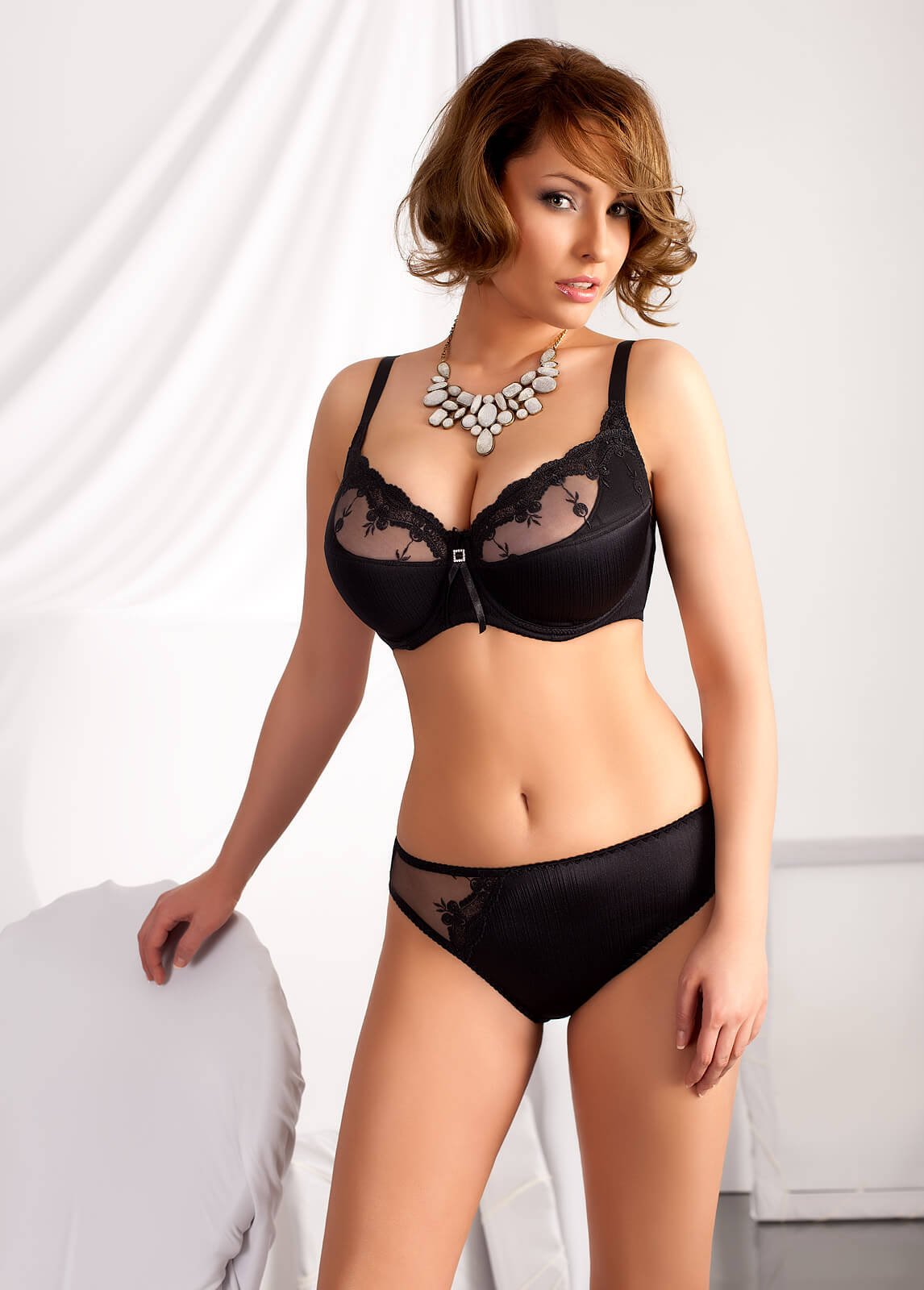 Nothing brings excited admiration quite like classic and sexy sheer black lingerie. This versatile category of your essential girly arsenal should not be overlooked. First of all, sheer black lingerie looks good on any skin type. On pale skin, the effect of black lingerie is to bring out the sexy contrast between your lovely white skin and the dark black lingerie. On darker brown or tan skin, black lingerie makes the skin glow and look amazingly healthy. In addition to its wonderful effect on skin, black is extremely flattering for any body type as well, from thin to deliciously curvaceous. Black is a color that complimeants all types of lingerie, from demure full coverage to something racier and naughtier. No matter what is your mood, surely your choice of black undergarmeants will be appreciated!
See-through black panties are generally daring but classic, because solid areas are used along with the sheer, lacy fabrics to produce its effervescent effects. Beautiful laces and embroideries create different moods, all of them sexy, and invite a touch of response from your partner. Embroideries can be soft, swirling whorls or spell out a mood that's more edgy, such as in black sheer thongs. It really depends if you want to be a good girl or a bad girl, because both are easily possible in this category.
Sheer black lingerie evokes Audrey Hepburn or Marilyn Monroe or Bettie Page, or anything in between. All of it means easy glamour. Best of all, these soft materials feel great against your skin, and his too! No scratchy materials, so you will not have to suffer for your beauty. Sheer black lingerie pairs with absolutely everything you decide to wear, anytime. If trying to coordinate your ensemble so that the lingerie matches the clothes for those special momeants, you can count on black every time. It really does go with everything! No trying to match different pinks or reds or blues. Black panties can also be paired with corsets of all colors for those private burlesque shows, or for any reason at all. Black lingerie looks fabulous under light cover-ups or open robes. Because of the classic look, versatility, and comfort, sheer black lingerie is an essential part of your under-there wardrobe!