In my ongoing quest to find a bra which will actually stand the test of time and perform the way it is advertised, I have probably tried every bra created. My unfortunate experience led me to the lingerie departmeant where I had to daunting task of trying to find yet another bra, which is made for a woman with a larger bosom, but will not make my breasts either flat like a pancake or take on the appearance of torpedoes.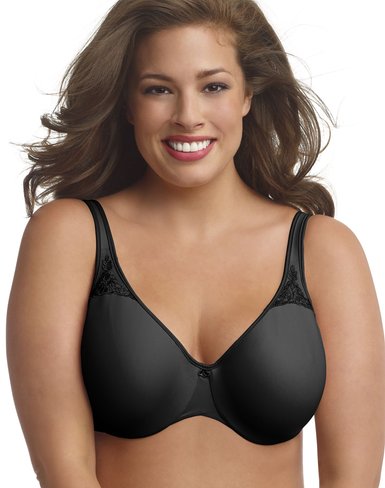 So I decided on Bali minimizer collection. I chose Bali Passion for Comfort Minimizer Bra, size 34D in black, which was unlined. I must say that this seemed to be a blessing in disguise. The shape of my bosom remained in a normal configuration, and it also gave me a nice shape under clothes. So $40 later I left the store feeling satisfied. Over the course of time, I can say that this bra held true to its word.
One word of caution for ladies who do not want to spend $120 dollars for three bras. Though this bra did well, the fabric of the cups began to roll outward after wearing it for an extended period of time, which lead me to believe that though it has a good shape, you must have more than one because the durability is not so fabulous. In regard to the comfort level, I can say that on a scale of 1-10, this gem received 8.
This is because as states earlier, after wearing it for an extended period, the fabric rolled outward at both cups, which looked very strange under my shirt. This in turn made me feel very self conscious and not happy with Bali. The overall style is good, but it needs to be constructed in a better way to endure the weight of a larger bosom and not lose the elasticity.