Let's face it girls, things get hot and moist when the sun is shining and we are active. We are alone in this situation and men can't comprehend the feeling and the struggle that we have to face everyday when it's hot outside. There is nothing worse than to feel moist underwear pressed tightly up against our soft and delicate skin. But wait, there is a solution. Lingerie designers know your pain and they came out with an idea of a sheer bra.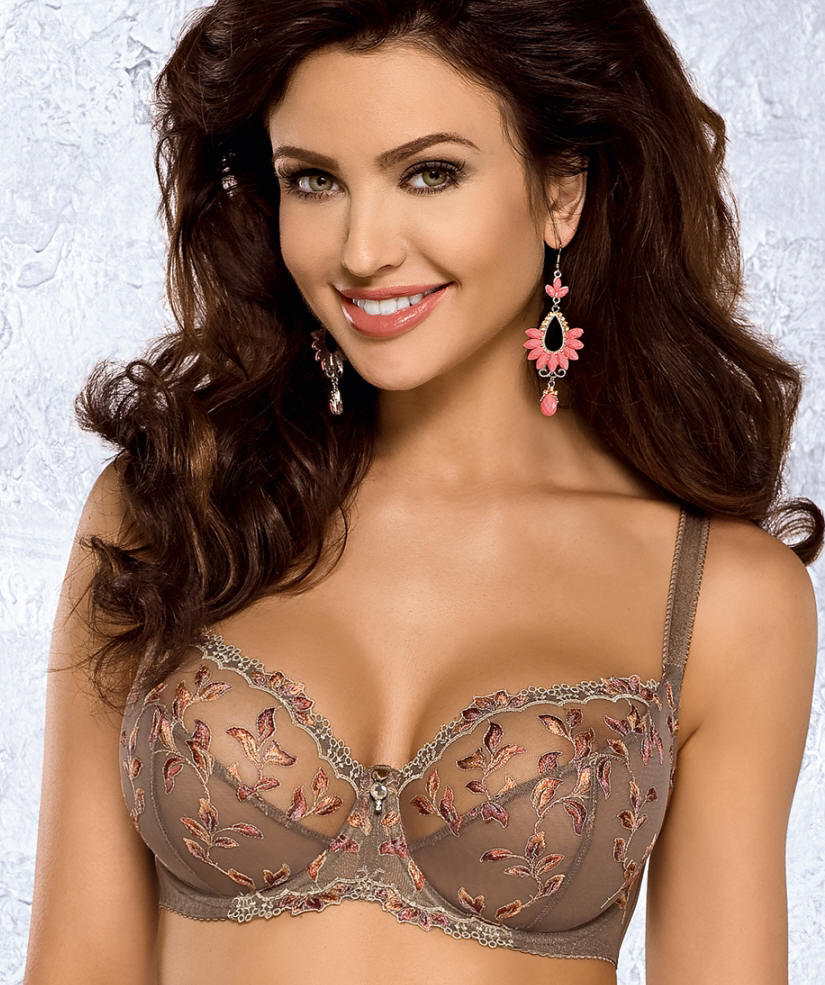 Many women still think that a sheer bra is for showing off or simply it's an eye candy gift for our loved ones. But that's not true. Sheer bras are designed to let the air through and to let the body breathe freely.
Once you try it on, like many other women your thoughts will be "I feel like I'm not wearing anything".
On countless occasions women have entered our store saying " this type of bra is not for me" but after trying on a few select pieces they definitely changed their mind and cherished the bra as the next best thing did they ever wore. Have you ever tried to wash your padded bra after it has been drenched in hot summers body moisture? You just know and you have to assume that after a few washes that bra will not be wearable anymore. With sheer bras the story is a little bit different. Sheer bra does not have to (and can't) be washed in your washing machine. The material is so soft and delicate it is simply a mesh, made out of a silky soft material.
The water just flows through it and removes the unwanted sweat and accumulated dirt.
All it takes is to drop your bra in some water in your bathroom sink, add some soap, steer things up a bit, and simply let it dry. The bra will be like new. Our store is located in South Florida and we see our fair share of women suffering from poor bra choices. When you live or visit tropical weather, the idea is to feel comfortable when it,s hot and sheer fabric is a perfect solution to such dilemma. Of course, there is another upside to things, where it comes to sheer bras. They look great, feel great, and if we really need to show off what's under our shirt there's a definite wow factor. Get yourself a sheer bra and don't be sorry that you did. Your loved one will thank you too.