When a girl wants to feel cute and comfortable, matching her undergarmeants to the clothing that everyone sees is important - trust me, I know. During winter, it's easy for you to become lazy and throw on whatever clothes will keep you the warmest, but winter's beginning to wind down, and spring is coming! This means one thing in particular: the time to begin matching cute clothes together is almost back.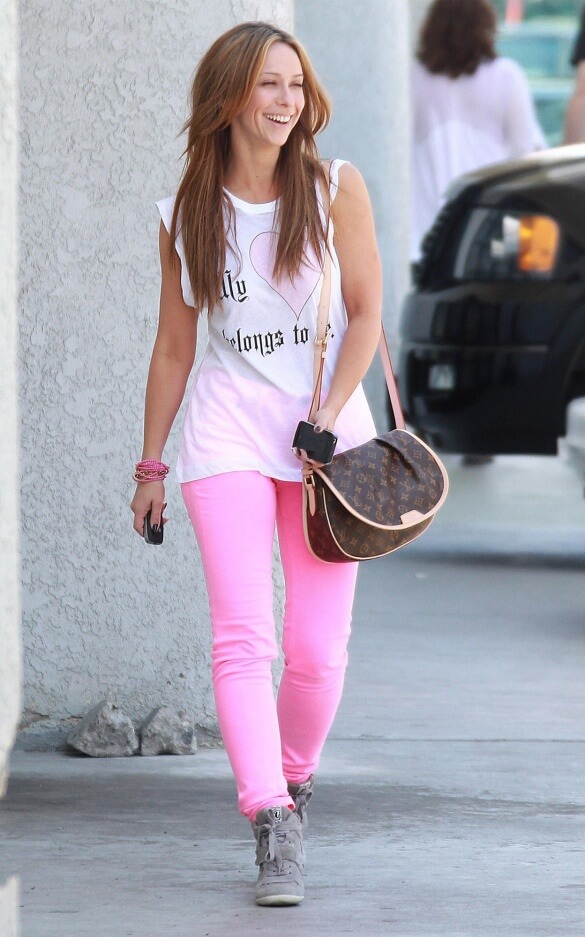 For a fresh look this spring, colored jeans are in style. You can find these jeans in many ice-cream colors.By pairing some of these pants with sweet and sexy bras and panties, creating a matching look from top to bottom is simple, stylish and a perfect match for every individual personality. We vote for powder pink jeans this season! You can already find them at Express for less then $60! Together with AURORE pink bra and any neutral color top it becomes a fresh, optimistic match!
A pink lace bra is more often than not a staple in every girl's drawers, so if you don't have one, now might be the time to start looking. Good quality fashion bra is durable and can be worn for many occasions from casual to formal, all while making you feel better about yourself and the way you look.
Even if no one else will be seeing your lingerie, choosing to match colors will make you feel sexier and more confident. Wearing a powder pink bra will allow you to keep up with the warmer weather trend of wearing lighter colored tops without worrying that someone will be able to see through them. Brighter colors in both clothing and accessories as a way of standing out have become exceedingly more popular throughout the last few years, and there is absolutely no reason for you to miss out on the trend.
If you're even a little apprehensive about the way that these items will look or feel on you, there's always the opportunity for you to give them a try. Pink has long been associated with females, but for some , it can be a big step from neutral colors and "safe" clothing choices. Powder pink may be an ideal beginner's color for matching, due to the fact that it will not stand out as much as a brighter shade, and can be paired with just about any other color.
Choosing matching clothes is a way for you to feel put together and thoughtful throughout the day. It can give you a sense of continuity and confidence, especially when trying to look your best for important events and occasions. The beginning of the year is often the time when you begin to go for a fresh look to coincide with the new season, new year and new you.