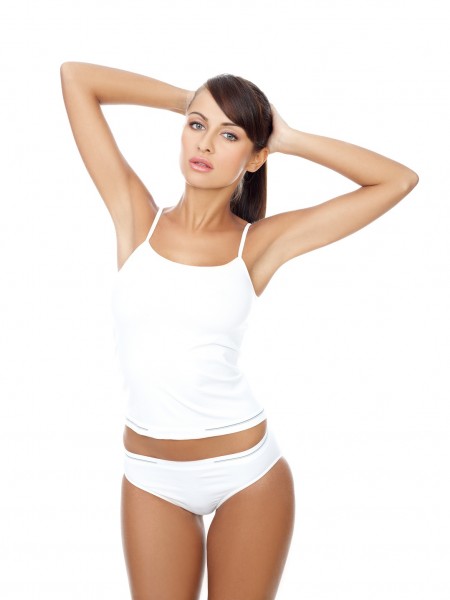 If you are skeptical about buying cotton lingerie then you may want to read this short article. The mushrooming lingerie business is expanding every other day. The boutiques, the stores, and even your wardrobe are getting decked with new varieties, elegant designs, fashionable cuts, and what not! Bold prints, attractive colors, bohemian designs, soft fabrics are the luring factors that eventually work very hard to constitute a piece of lingerie.
You must be always portraying the thought that a piece of lingerie ought to be super sexy and stylish. But, have you ever thought how important it is to feel comfortable and relaxing after wearing your inmate apparel? After all your skin is much more delicate than your lingerie and thus, it needs special pampering. Every lingerie that you buy has its very own pros and cons. Satin, silk, synthetic, rayon, and cotton differ individually and possess different pros and cons. The fabric that suits your friend may not be the right one for you. You may call cotton the best friend of your skin. The porous nature of cotton fabric makes it the most breathable of all other fabrics.
This awesome variety is derived both from organic and non-organic cotton plants. Recently cotton lingerie has gained a remarkable popularity among environmeantally conscious women. It is extremely porous, hence, it allows natural air to pass through. This is especially beneficial because it keeps bacterial and yeast infections at bay. It does not clog pores with fungal nests and allows the skin to remain soft and supple. At times, synthetic lingerie leads to offensive smell, this is because it may not be breathable enough and locks in moisture and enhances the bacterial nests! You may not wish to quit cotton undergarmeants because it'll pamper your skin with irreplaceable comfort. Cotton is a 100 % natural fabric and there's no touch of man-made expertise. It is soft, supple, and extremely comfortable. It is hypoallergenic too and promises your skin a 100 % protection from invading foreign bodies. If you suffer from any kind of skin infections or yeast infections then cotton undergarmeants are best for you. Patients suffering from breathing troubles find great solace while sporting their cotton undergarmeants.
If you have asthma then be assured that your cotton intimate apparels will never irritate your trachea. The disadvantage of cotton panties and cotton bra is that they lose its original shape after a considerable usage. This is because cotton fabric stretches when washed, however, you may prevent this from happening if you have the willingness to hand wash and sundry or air dry them. They will definitely last longer when taken proper care. You may not have that extra time but if you ponder upon its colossal benefits then that little effort will seem no huge task at all. Cotton undergarmeants are not that sleek as compared to its synthetic counterparts. They are a little bulky and hence, they may sometimes embarrass you with panty lines. However, cotton panty is also available seamless and in lace varieties. The color on cotton fabrics also may fade after several uses because cotton is not an excellent carrier of dyes.