When you have been with the same companion for quite a while, it is typical to feel as if intimacy in the relationship has hit rock bottom. Spicing things up in the bedroom may add a little bit of the much-needed enthusiasm and refreshmeant to your love life. But allowing your curiosity roam free may be daunting to begin with. Will your lover like your new moves? Is it going to be as pleasing as you expected? Before you decide to leap blindly headfirst into your fantasies, listed here are a few tips on getting both you and your companion prepared to add some fun to your bedroom collection.
Lighten the mood with props and lingerie
One method to lighten the mood or to ease yourself and your companion into a sexier bedroom regime would be to put on lingerie, which is slightly bolder compared to your usual nightie. You can even include various props like floggers, harnesses or masks. You could start off by including these elemeants into your fantasy before working on more eccentric practices. It will help both you and your companion get into the precise state of mind and open up to becoming more open-minded and playful.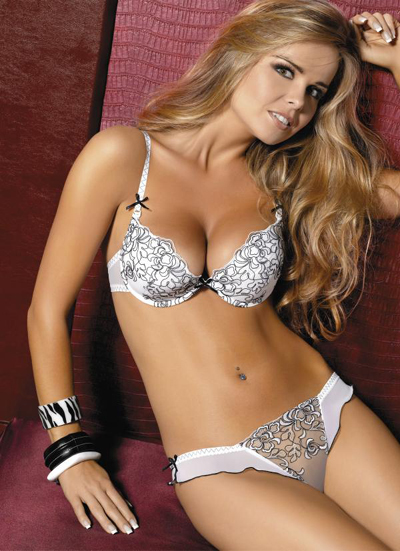 Create a safe word
Whether you are beginning slowly, or perhaps you and your companion have consented to attempt the sexiest of fantasies, choosing a safe word can calm the anxiety. Realizing that either one of you may back out in case something does not feel right will alleviate enormous pressure and will permit you further delight in your experience and never have to jeopardize your comfort level. If you are dipping your toe into any moves, which might hurt your companion (whether knowingly or unknowingly), a safe word will allow one of you know that the other isn't comfortable with the step it has escalated to. Offering your companion an out might help them feel more at ease with attempting new thing.
Have an open conversation with your partner
Conversing with your partner in advance regarding your sexual curiosities and tastes can help to save face afterward. Inform them you have been thinking about trying new things, but without making them feel as though they have been incapable. Make clear your curiosities with words such as "I believe this may be an exciting thing to attempt!" or "I have at all times been curious about what this feels like." It will help them be aware that they aren't doing anything bad; you simply want to improve both of your experiences along with a bit something extra. The answer to having your companion on board with having more fun in the bedroom is mutual respect and open communication. Inquire further what fantasies they might prefer to act on in order that you both are mutually satisfied. Dress for the event by getting sexy and comfy lingerie, ideal for going slightly wild in the bedroom.