I tried to hunt for built-in bra nightwear. I had seen them before, but the thought of ordering them made me nervous as I was outside of the cup range for most brands. Later it came to my attention that built-in bra nightwear from Bravissimo works for bigger busts even if you are larger than the featured sizes. This fact inspired me to go ahead and try it for myself.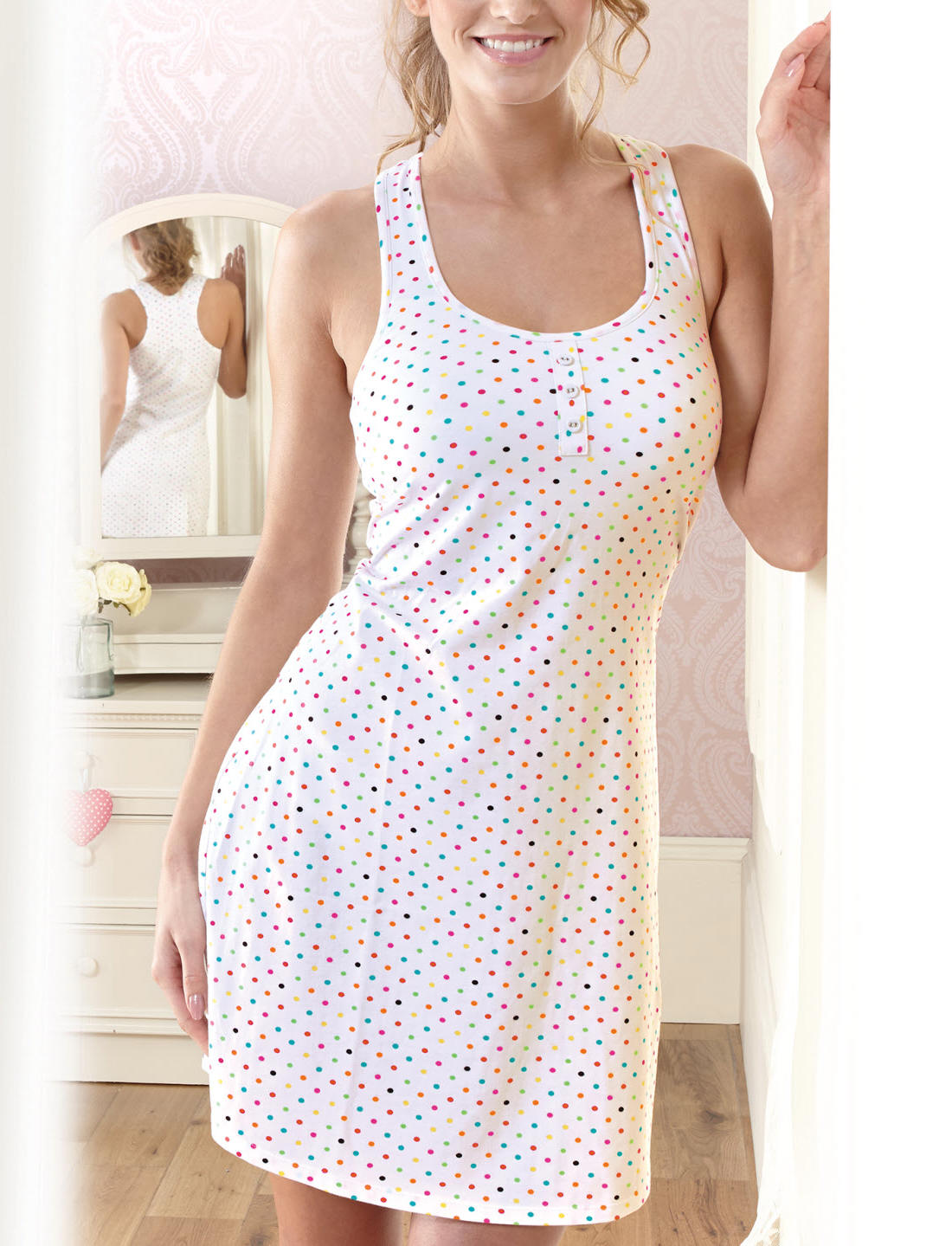 The cups range from D-H and band sizes 28-38. What's interesting, each cup size fits up to two cup sizes. I decided to go with the 30GG-H (J-K in US sizing) in order to match my normal 28/J (N in US sizing) or 30H/HH (K-L in US sizing) as closely as possible. I ordered the yellow racerback top, the lace trim cami top and the racerback nightdress. All of my built-in bra nightwear was put together in a bag in terms of size. Below are a few things I loved in general.
Why I Like Built-In Bra Nightwear
- Unlike with the Freya Dotty and Kelly, the soft bras are hardly noticeable. I don't wake up with major boob sweat or overheating. Both racerback garmeants have hook-and-eye closures but I didn't even notice any difference in comfort. -The band felt slightly loose on the racerback top and racerback nightgown. However, this didn't seem to matter. I can wear these hooked tightly so I can loosen them as my rib cage grows bigger this trimester. For non-maternity use, the band on these built-in bra nightwear does run just slightly bigger to size in general, but I have noticed that with most UK brands. The elastic used for integral bras does give quite a bit of slack.
Compared to the stiff elastic used on regular bras, it is much thicker and softer. The built-in bras actually managed to give my pregnant breasts and uplift! The support on these makes them a great option to wear around the house. -The extreme softness of all three brings out a lot of comfort. I can't wait to change into them at night! -Both tops are very long. I'm 28 and a half weeks along now and the length works perfectly. -Both are very easy to put on and take off. The closures are easy to fasten. Whenever I've had the hooks at their tightest on the Cami Top, it still fit over my head. However, I wouldn't recommend this in the long run. -They don't even shrink in the wash. What they say about them being able to handle the delicate cycle is true and I air-dry them afterward. All three still fit the same.