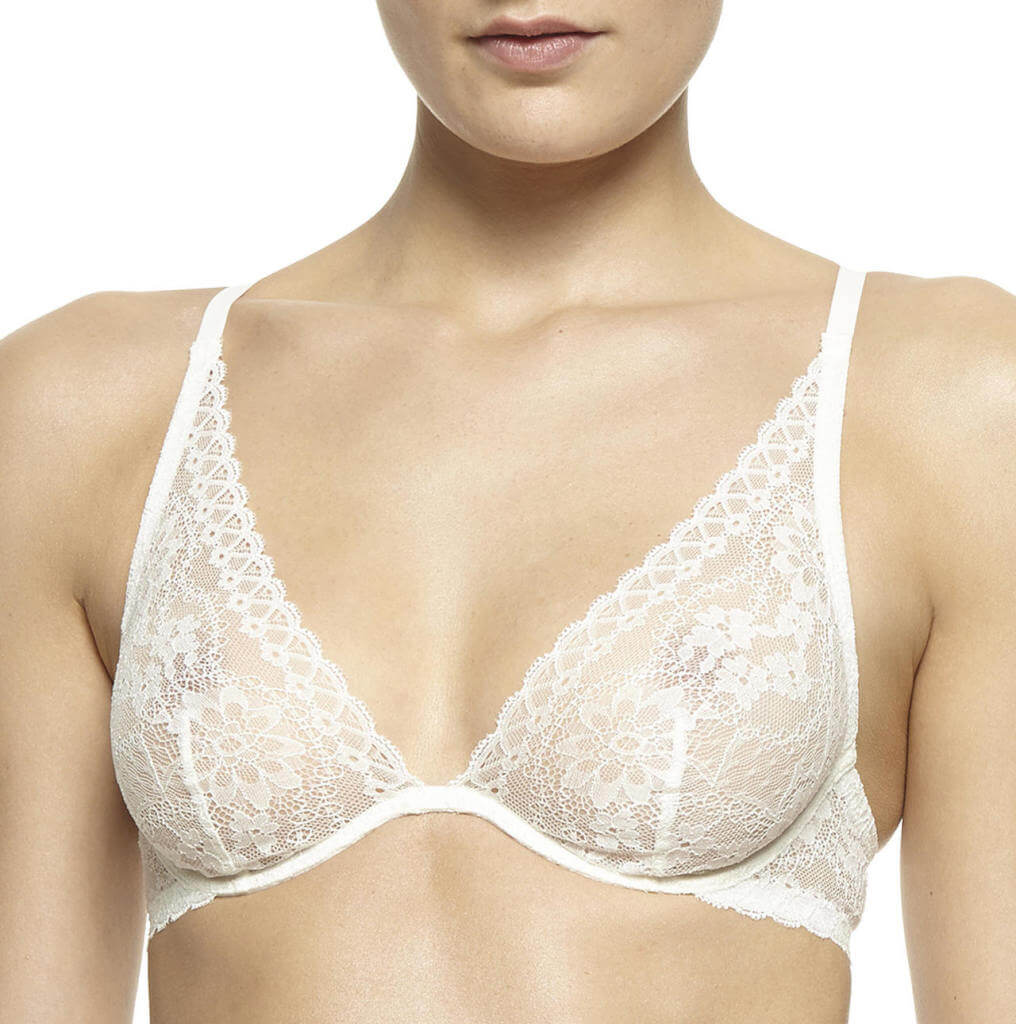 For years I've been on the search for a nude bra that was sexy and comfortable. For some reason it seems that lingerie designers have simply thrown in the towel when it comes to offering it's customers exciting choice's in flesh-toned bras. The only choices available in nude bras seem to be a boring array of practical, unattractive and un-feminine designs.
I've often wondered why sexy, lacy and sheer bras are readily available in red and black while nude bras only seem to be offered in traditional, and quite frankly, unflattering molded cups. I realized the lack of availability for flattering flesh-toned lingerie when I was on the hunt for a sexy nude number to wear under a cute new outfit I purchased for a hot date.
After burning a hole in my stilettos going from store to store I almost gave up on finding that perfect bra when I magically stumbled upon the Studio La Perla line at Bloomingdales. The line is not only classy and elegant, but also feminine as well. I ended up falling in love and purchasing the nude Rosa Triangle Bra in size 32d for $72.
I adore the plunging, triangle cut and the sexy, sheer floral stretch lace. I love how delicate the lace looks and how the underwire gives the bra structure. Also, the nude is a shade of suntan that becomes invisible under almost any article of clothing. The adjustable, elastic straps allow for a comfy fit. The only fault I seem to be able to find with the purchase is that it's not suitable to wear with a sheer top due to the nature of the semi-sheer lace. On the other hand though, the sheerness of the bra is what makes it incredibly alluring and beautiful.
I would also recommend the matching Studio La Perla g-string in nude for $28 for the ultimate wow factor.