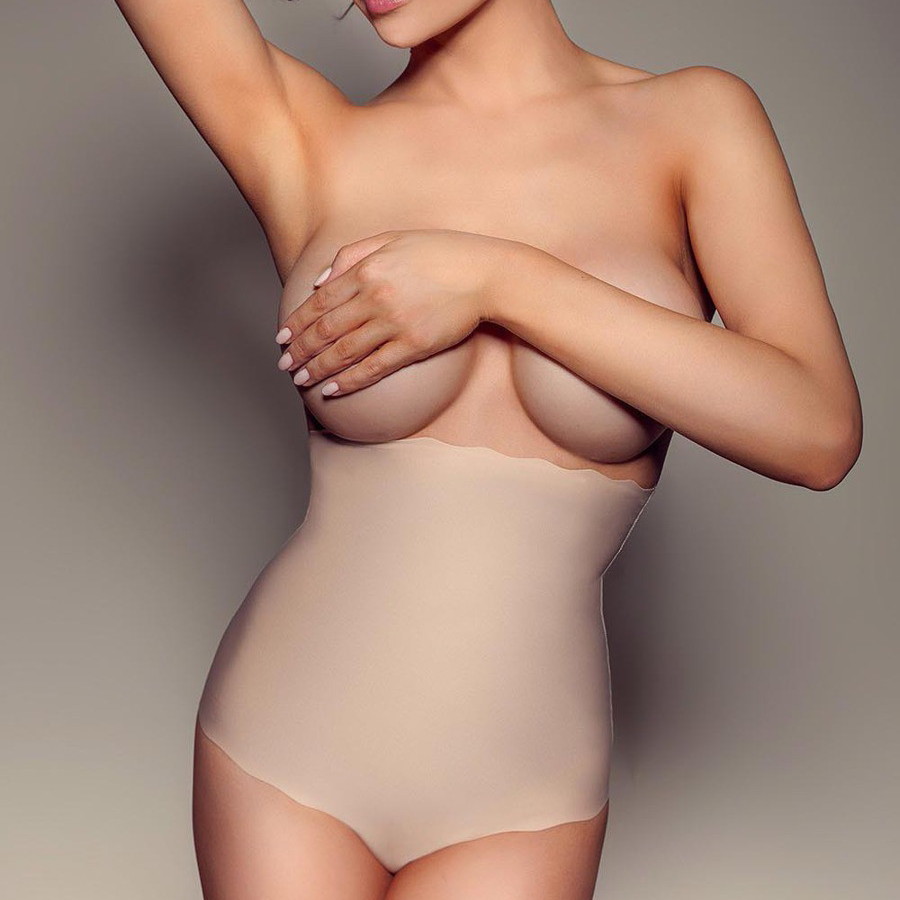 With the dresses getting tighter on our bodies, it is becoming harder to stay classy and not show off those panty lines. When a woman puts on a dress that hugs her body like a glove, panty lines are a no no. Lingerie designers have come up with a ingenious solution which is simply called: seamless panties. The name is self explanatory - these panties have no visible seams. You can't even feel any part of these panties lift where the materials are connected together. It's like a miracle. You can wear panties but not show any panty lines.
Most good quality seamless panties are cut with a laser so that the material is cut straight with precision. It is seared with the lasers heat on the edges of the cut so that this thin stretchy fabric does not split and does not create uneven surfaces. The material itself is stretchy made of very thin spandex fabric, which hugs your body in a perfect way. If you are lucky to find the better quality seamless panties you will also notice a thin strip of silicone around the inner top of the panties. This silicone strip prevents your seamless panties from sliding up and down while you are wearing them.
The colors of these panties are usually white, black, or body color so you have your pick depending what you are wearing on top. Seamless panties can save you some embarrassing situations, therefore every classy girl should own at least one pair to be able to take them out and use them for that special meeting or occasion when everything should be perfect. A girl should be comfortable and just look good to feel good. The most important thing with seamless panties is that they are completely washable and they are comfortable to wear. You can find a perfect pair for yourself in our accessories section.
We bring these height quality seamless panties straight from Europe where lingerie had its birth. I trust these designers with showing us the latest technologies and innovations, therefore I can honestly say that I am 100% satisfied with what they have to offer. As far as pricing, I agree that you probably can find cheaper versions of this innovative women's technology but keep in mind that what's cheaper is not always better. Just a girls advice. Enjoy your pair of this problem solving underwear.