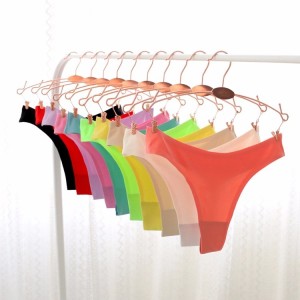 Knowing how to buy panties that fit perfectly has been a top secret issue until now. With so many styles of panties available in the market, it is not strange at all that finding panties that embrace your butt and hips and make you feel gorgeous and not self-conscious of your assets is not that easy. Many a time women spend hours on end comparing different types and brands of panties not knowing exactly which one to buy. In this guide, we are going to reveal the most important information that you need to bear in mind when planning to buy panties. Read it till the end and master the art of buying panties that fit perfectly!
How To Buy Panties Secret 1
When you plan to buy panties, one of the most challenging things is getting the right size of panties for you. Fortunately, there are many panty fit calculators online that can be used as an initial guide when you are going to buy panties. Take down notes of the suggested sizing and then head to the lingerie store with those sizes in mind. It will help you guide the sales assistant with the size of panties that are better for you. As the sales assistant at the lingerie shop comes back with a couple of models for you, don't buy any before you measure them properly against your body. Pull the panties up and center them on your body with the fabric of the crotch area pulled forward. The panties should be large enough for your buttocks, hips and waist to fit in comfortably. Place your fingers under the leg openings moving your hands from front to rear making sure that your buttocks fit correctly in the seat area. Then, arrange the waistband of the panties around your waist.
How To Buy Panties Secret 2
The waistband on panties should feel comfortable and stay in place. In other words, it shouldn't bunch up or roll over. If you have bought a pair of panties that present these issues then you have probably spent your money in the wrong style or size of panties. When you buy panties, make sure that the panties pull over your hips easily.
How To Buy Panties Secret 3
If you usually buy panties that fit comfortably, are the right size and whose waistband doesn't roll over or bend but you still find that they leave marks on your thighs, you should buy panties that have a high-cut so that they rest on your hips and, therefore, fit more comfortably.
How to Buy Panties Secret 4
Not only the size of the panties is important when you plan to buy panties. It is also essential that you find the right style of panties. Many a time we fall in love with a pair of panties that we see on magazines and decide to buy them without bearing in mind that it might not be the one that suits us best. Follow these tips and you've master the art of buying panties that fit correctly.