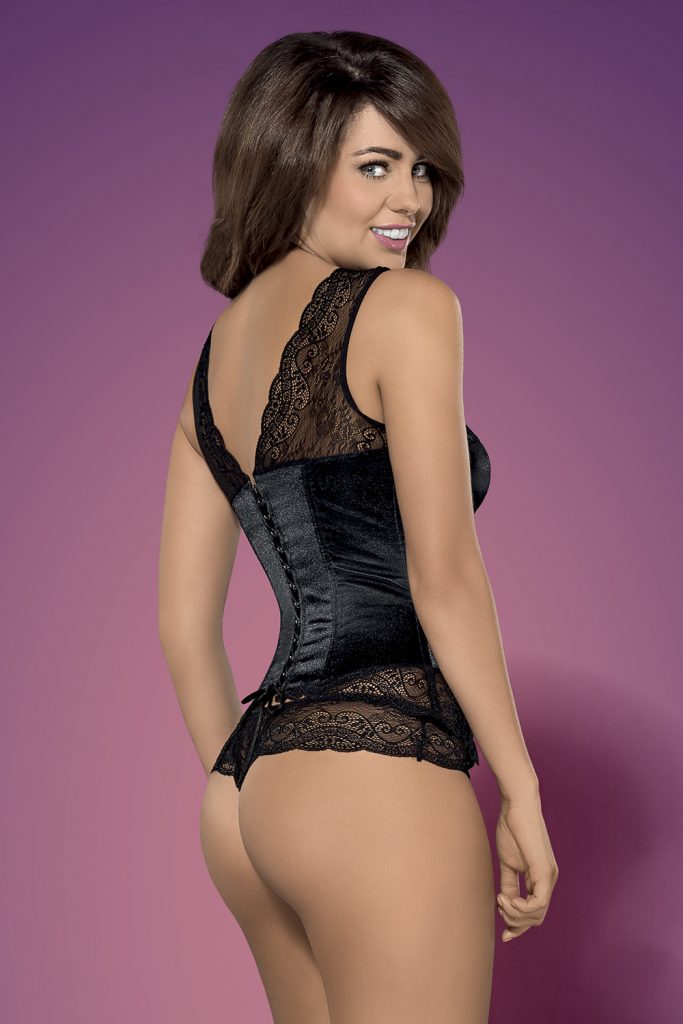 Obsessive is an erotic lingerie brand. All sexy sheer lingerie products are designed and manufactured in Europe using high quality nylon and spandex fabrics. Obsessive lingerie falls into three categories: Sexy, Spicy and Fun. At Lacy Hint we are delivering to you a mix of Sexy and Spicy items. All sexy sheer lingerie products by Obsessive make for a wonderful gift as you receive them in a truly scrumptious box. All boxes are marked with hologram brand logo. We like Obsessive lingerie brand's luxurious products and imagination the designers are blessed with. It is a European brand that pays close attention to women's comfort needs - all styles feature adjustable straps to fit your body type - no matter if it is a bra or underwear strapped in the crotch area.There is nothing shameful in gifting your woman with sheer and naughty nightwear. Especially if it is a quality proved product and classy at the same time. European lingerie at its best in small and extra extra large sizes!
Sexy Sheer Lingerie Styles by Obsessive
Among Obsessive products you can find a lot of eye catching styles: sheer chemises, sets of underwire or bralette bras with thongs and garter belts, garter corsets, babydolls, bodystockings, stockings, peekaboo panties, strappy sets, lace fitted chemises. Our customers' favorite is elastic mesh lingerie with decorative accent ribbons. All the styles are created to accentuate certain body details with taste, therefore the collections are rich in peek-a-boo styles, deep cleavage lines, wondering strings and straps, satin ribbons and jewelry adornments. Obsessive European sexy sheer lingerie is made in two or three sizes: S/M, L/XL, XXL as the products are quite elastic and fit well in between sizes. Some knit made items are made in sizes S/M/L and XL/XXL because of extensive elasticity. Sexy tops or chemises are always sold as sets with matching thongs or g-strings. Inspire your desire!