Summer is close, and if you are getting ready for spring vacation in the Caribbean, the beach season is even closer! Time to start searching for delightsome creations, that will accentuate your silhouette and leave attracting tan lines!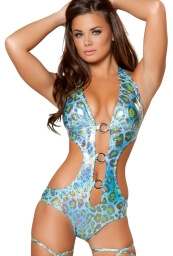 You don't have to wear a tiny bikini top and even smaller bikini bottom to show all the sex appeal you have. I am very much into one pieces, called monokinis. The irregular fabric lines, rings and straps can be much more seducing. They are also more comfortable while playing water sports!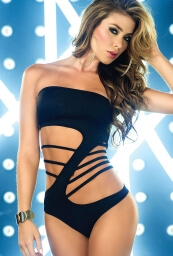 Good quality and unique designs usually don't go under $100, however Lacy Hint found good deal for you. Extremely sexy swimwear at a good price of $60 and less at www.Spurst.com . Check for occasional sales!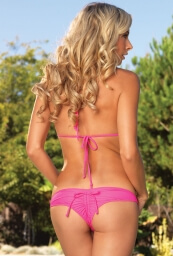 If you really like to show off your alluring backside, the proper way to go is to choose this bikini set with ruched back and a sweet bow accent. Surely you will feel like one sexy beast under that umbrella!
Every beach bunny should own a light beach cover up for a romantic sunset beach walk and fashionable look. You can find many styles, from crocheted ones to sheer skirts. My favorite pick is this wide waist skirted bottom in full length. The large net reveals as much is it supposed to, leaving you comfortable while grabbing a drink at a beach snack bar. Have better ideas? Share with us good deals on fine swimwear!