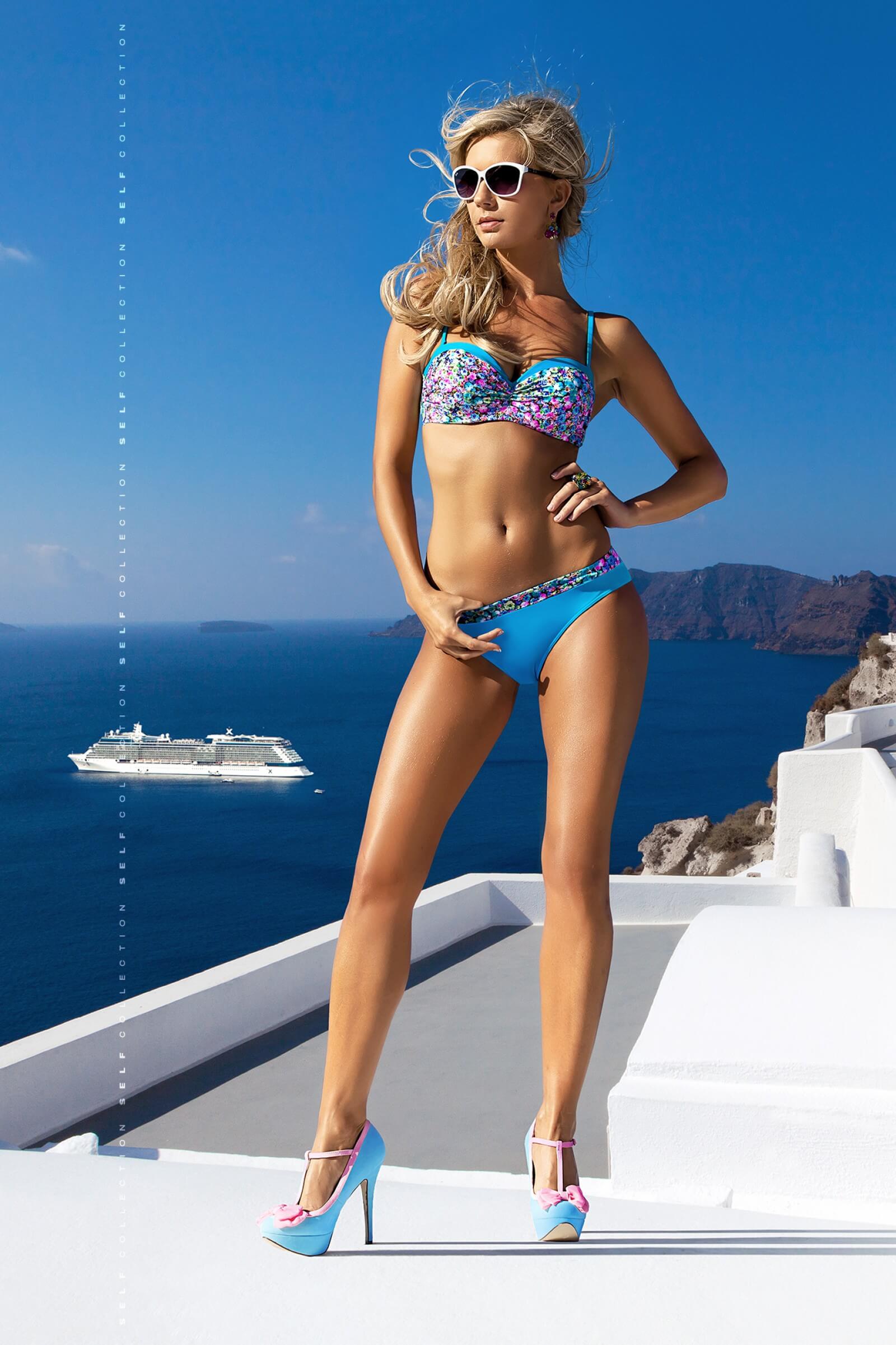 Some questions are as old as time. Women look to ancient wisdom, mystical books, and the distant cosmos for answers to eternal questions about life, love, and beauty. One very important answer has eluded women since the dawn of time. Women simply don't know if it's appropriate to wear high heels with swimwear. Many women fear that wearing heels with a bathing suit is impractical, illogical, or trashy. None of those fears are true. Nothing elongates a pair of legs like a great pair of high heels. You will instantly look thinner and taller when you wear heels with your bathing suit. Heels will also give your bottom an instant boost. You've seen models do it. You've seen socialites do it. Can you do it? Our guide to wearing heels with swimwear will give you the courage to hold your head high when you wear high heels.
Wedges Are Wise
Not every woman feels comfortable stomping around in stilettos at the pool or beach. Wedges offer a fantastic compromise between practical shoes and glamorous high heels. You won't have to worry about wobbling in the sand or sliding on cemeant when you have a firm base. Wedges give women a great way to attain height without walking around on spikes.
Show the Toes
High heels with closed toes should be left at the office. The high heels you pair with you swimsuit should always be sandals or open-toed shoes. You should avoid shoes with too much fabric. The perfect outdoor shoe should reveal as much of your feet as possible. A neutral color will draw attention away from the fact that you're wearing high heels.
The Swimsuit You Wear Matters
Some people hold the belief that wearing high heels with a bathing suit is tacky. Those people should be ignored. You should still take precautions against looking tacky. You can make sure you look classy by wearing high quality swimwear. You should always choose a bathing suit with beautiful construction and ample support. A well-made bathing suit will give you a license to wear high heels without making apologies.
Walk with Confidence
You don't have to wonder if it's okay to wear high heels with your bathing suit. You're going to look classy and confident if you follow these tips for pairing high heels with swimwear. Long legs and lovely times will be yours when you combine sexy summer shoes and high quality swimwear.