There is a perfect swimsuit for every type of body. Many women spend years trying to figure out the right style to maximize their assets and downplay their downfalls. A body of any size is something to celebrate. This guide will give you a little extra something to celebrate this swimsuit season. Here are tips to find the perfect bathing suit for your specific shape. You'll suddenly find any excuse to go for a dip once you figure out the best swimsuit for your figure.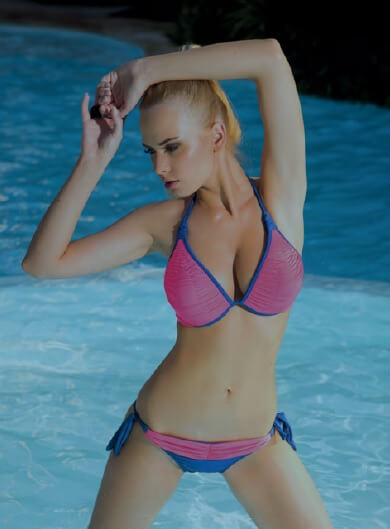 Busty Beauties Don't Need to Hide
You can halt your search for the best bikini top for full-busted women. A halter top is the ultimate solution. You'll really love the discreet support that a halter top offers. The tying mechanism behind your neck will prevent painful welts in your shoulders. The fact that halter tops are beloved by women of every shape and size means you'll never feel like you're stuck hiding your breasts behind a bulky ensemble. This is truly one of the best swimwear types for big breasts.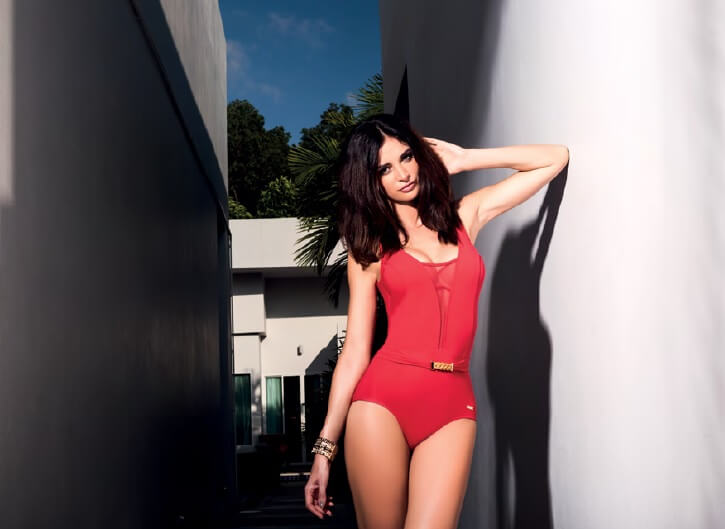 Hippy Chic
You can pull a few strings when it comes to getting the body you want. A string bikini can help women with plentiful hips eliminate embarrassing bulges. Every woman with large hips knows how unflattering bunched fabric looks. A string bikini will give you freedom to adjust the fit of your bottoms.
Be a Hipster
You don't have to have an enviable hourglass shape to be able to swing your hips at the beach. Ladies who lack curvaceous hips can accentuate their shape with hipster bottoms. This style of bikini bottom hangs low on the hips. The cut creates an optical illusion of wider hips.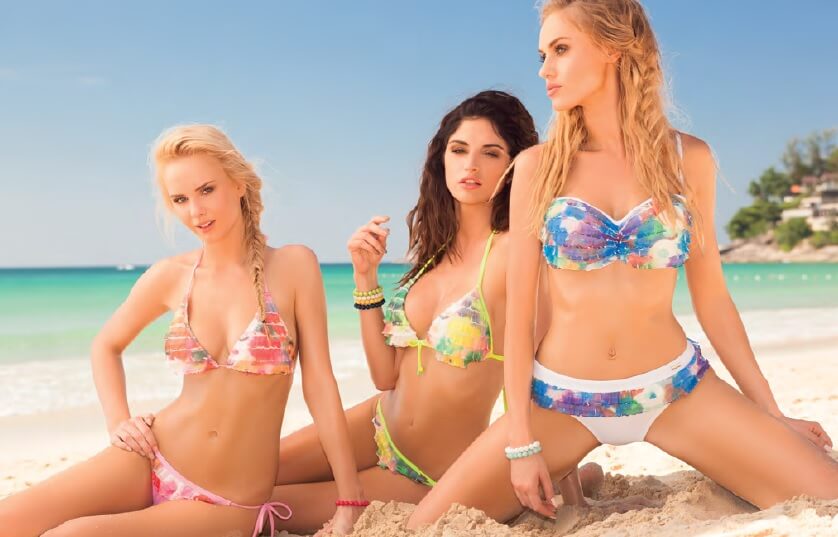 You Don't Have to Beg for Long Legs
Many women spend a long time wishing for longer legs. A pair of high-cut bikini bottoms is the closest thing to the fulfillmeant of that wish. High-cut bottoms reveal a greater portion of the hip and thigh than regular bikini bottoms. The extra inches of exposed skin create an illusion of longer legs. A good high-cut bikini bottom should resemble the shape of a perfect triangle.
Craving Cleavage
Do you ever wish you could wear your favorite bra to the beach? Most women with a petite bust do. It turns out you can actually enjoy the same lifting action and support as your favorite bra if you wear a bikini top with underwire support. The underwire support will provide definition and cleavage. The best bikini top for women who want cleavage is any bikini top with a well-constructed wire design.
Swim, Strut, and Be Beautiful
Swimwear season will look much brighter when you follow these hip style trends for hips, legs, and busts. There is a sparkling sense of confidence that comes with discovering the best swimsuit for your figure.