Hollywood is experiencing a heat wave that has nothing to do with the weather. The 2014 swimwear styles are already reaching record-breaking temperatures. Get ready for a season of strings, bling, and skin. Come discover the swimwear looks your favorite Hollywood stars are already wearing.

Gwyneth Paltrow Prefers Pink
Gwyneth Paltrow appears to be a big fan of European swimwear. She attracted tons of attention when she showed up on a Hawaiian beach with her rocker husband at the start of 2014. The actress created a rosy look by wearing a beautiful Italian-made pink bikini. Gwyneth's swimsuit featured triangle cups and side-tie bikini bottoms. The top featured stylish hardware accents. The pink ensemble is sure to create one of the biggest swimwear trends of the upcoming season.
A Kardashian Sister's Brazen Brazilian Bottoms Kourtney Kardashian added a dash of daring to her beach look in 2014. The star has taken a liking to bikini bottoms with a Brazilian cut. The star has been snapped wearing this fun style on the beach in Mexico with her family. The adjustable strings are a terrific option for the curvaceous celebrity. Kourtney chose an avocado swimsuit to complimeant her lovely complexion.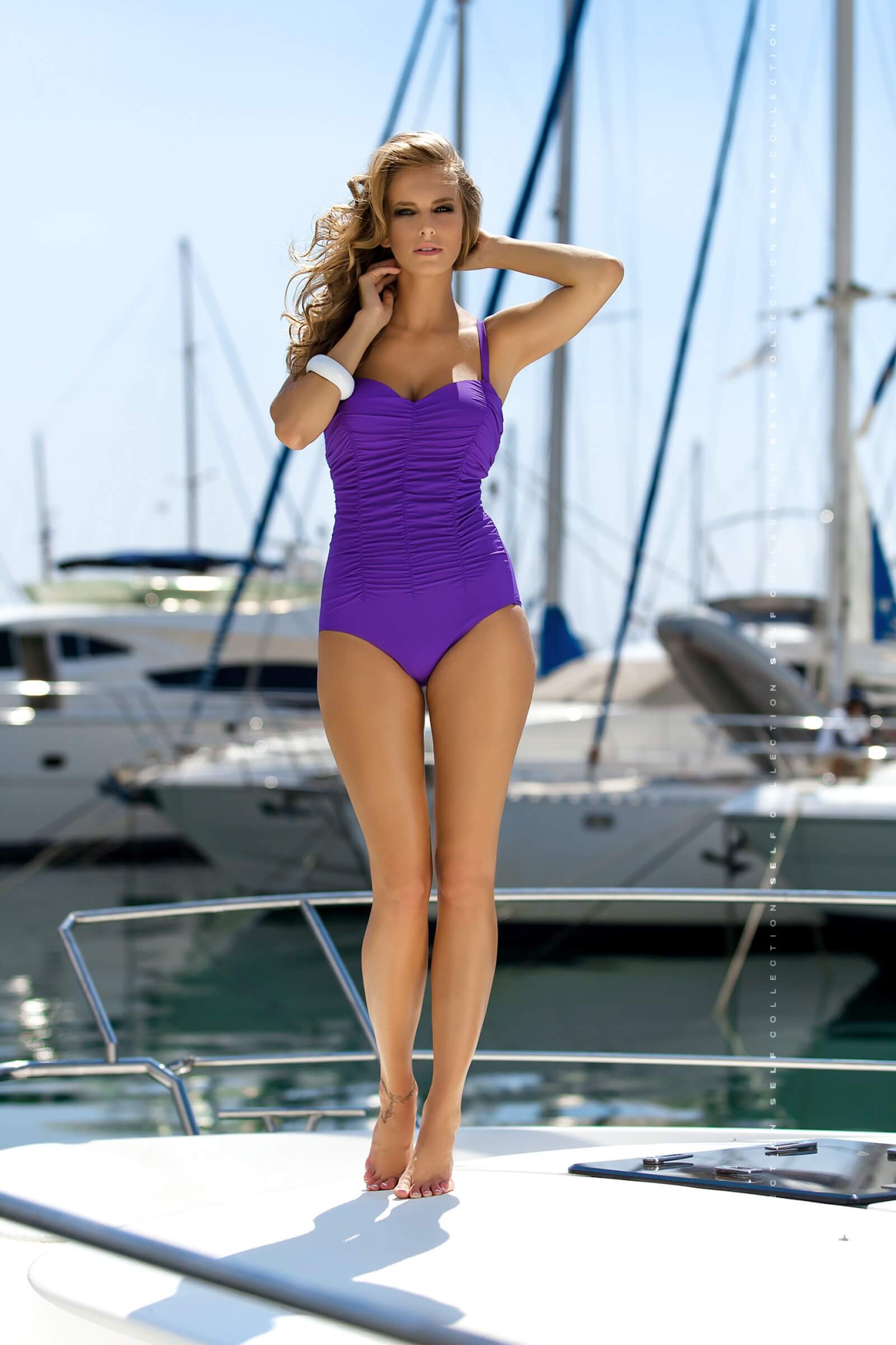 Jessica Simpson Shuns Bikinis
Jessica Simpson has been making waves by parading around in gorgeous retro swimsuits. The songstress is proving that 2014 swimwear isn't all about showing a lot of skin. One-piece swimsuits with bandeau construction are expected to be very popular this season. Jessica seems to have a preference for white bandeau swimsuits with scallop detailing. This soft and feminine style is one of the best swimwear options for women of all shapes and sizes.
Rhianna Hits a High Note in a Monokini
Rhianna is making beautiful music in a monokini in 2014. The singer started the year by wearing a sleek monokini with a thong bottom on the beaches of Brazil. A woman who has toured the globe to sing for crowds of millions surely knows that thongs are an enduring fixture on the European swimwear scene. The sultry mix of a monokini and a thong is a look that is sure to take the beaches by storm this season.
The Shape of Swimwear

It's a promising year that will deliver swimwear trends for ladies of all shapes and sizes. You can follow the stars if you want to show a little skin, look ravishing in retro, or be tickled pink.