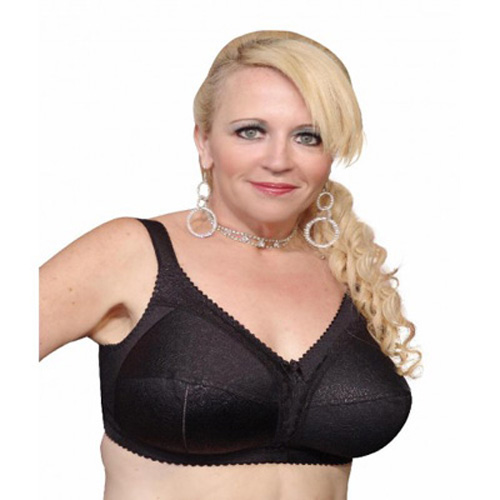 A perfect bra is that which gives support, comfort as well as the lift to the more curvaceous women. Also, the bra should provide a sleek look underneath your clothing. For bigger breasted women, it is quite a challenge to find a bra that fits well. There are a few tips that women can follow to find the best and most comfortable large bra in the shortest time possible. The tips are as follows:
Band
Ensure that the back band of the bra fits you perfectly when set on the loosest setting. This setting will be an assurance that you can use your bra for longer, since you will have two more settings to use. In other words, busty women need to make sure that their bras have three hook settings on the back band, and also eye closures to provide sufficient smoothing and support. The same way, ensure that the band is comfortable and not too tight and cutting into your skin. All the same, the large bra should not be too loose, as this will not give adequate support to your breasts. The lack of support will then be a burden to the shoulder straps, which will be working with double effort. In turn, these straps bear the impact of the weight and cut into your shoulders.
Straps
Make sure that the straps fit well to avoid them from painful digging into your skin. The best shoulder straps should be wide and even padded to make them comfy. Also, it is advised to have straps that you can easily adjust.
Cup-size
The cup-size of the bra is also a necessary factor that should not be overlooked. A bra that does not have the right cup size will lead to the breasts overflowing from the sides, top and even the bottom. A big bra will also feel irritable. There also some women who have proportional breasts, whereby one is bigger than the other. In this case, the bra should fit the larger breasts. There are different types of large bras in the market nowadays. These bras are used for certain occasions. For instance, the sports bra is vital for any woman who loves working out. It offers the best support and full coverage. Other types include plunge, back smoothing, underwire, wire-free and the soft-cup. Large breasted women are usually quite shy when it comes to buying their bras. However, you need to understand that it is not about how big your breasts are, but the comfort that your large bra will provide.