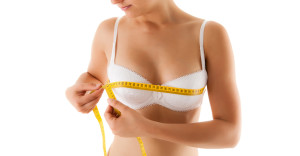 I know all you women out there wear bras and right now you're probably thinking: What tips could I possibly be giving on wearing bras? As if it requires some special talent or instructions! Well as surprising as it sounds, most women are not wearing their right sizes and are not sure on what's the perfect way of wearing their bras. These tips are a few guidelines to wearing your bras correctly, read them and make sure you never wear a bra wrong again.
Buy Safe
A common mistake that most of the women make when they go for lingerie shopping is buying the wrong size. Here's a tip that will help your size last longer and keep your breasts upheld: Over time as women grow older their breasts lose firmness, the only way you can make sure your breasts maintain their firmness is if every time you try out a bra for purchase make it fits you in the loosest hook. This way every time your breasts would require firmness or uplifting, you could tighten your bra in the second or third hook.
Your Bra's Perfect Position
Wearing your bras isn't as simple as it seems, you're not wearing it right unless you've aced the perfect position. This perfect position is actually based upon the points your bra should and should not touch, when your bra meets right in between your shoulders and is level from back to front. Several surveys proved that most women had been wearing their bra bands too high or too low almost all their lives. The problem is that women, rather than increasing their cup size keep on increasing their band size. The perfect bra position is such that your breasts should be lifted by keeping the back lean and the cup size greater. The bust can only be lifted comfortably if the bra band is perfectly positioned. Most bras actually lose their positioning and structure even because they don't get that one much needed day of rest, you should always change your bras throughout the year. Not only will your bra lose its elasticity but, also its color if you wear it straight for several days.
Get Yourself Fitted
You are not wearing a bra right because it's not your size, it will move, dislodge and cause your breasts to pop put if its too loose or too big for you. A bra fitting is quite a job that needs to be performed quite specifically and preferably by a professional. The problem with most women is that they work with educated guesses all their lives. Most women just choose their bra sizes with a single guess. You can't keep on deciding your bra size with these possibly and possibly not accurate guesses, you need to head out to get your size measured from someone who knows the trade.