Camisoles can be used to carry out various activities. Different activities also require different camisoles. It is important to consider what you are planning to do as you put on the camisole. This helps to avoid unnecessary discomfort. For instance, when it comes to camisoles that are used for sleeping, they ought to be comfortable and fitting. This ensures that you have a well rested night without disturbances due to uncomfortable clothing. Camisoles that are used for sleeping come in a variety of designs to suit different clients. These are as meantioned below:
1. Sheer camisole
This is a particularly sexy addition to a woman's wardrobe. This is even made more interesting if it is matched up with similar underwear. However, this is not an outfit that a woman would enjoy wearing every night as sleepwear.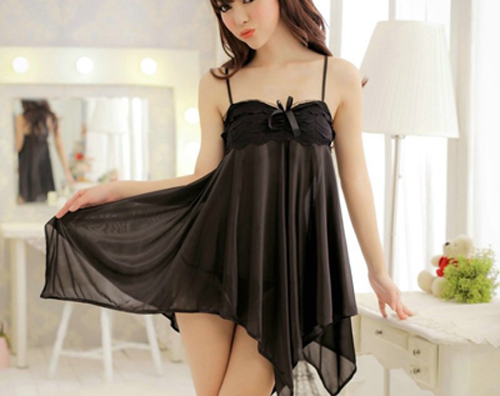 2. Camisole with boxers
There is also the choice of picking out a camisole that is paired with a pair of boxers. This set is very comfortable and is designed as casual wear and, therefore, the boxer is paired with a tank top.
3. Babydoll camisoles
If you are pregnant, then, you have not been left out. This set is comfortable for pregnant women because of its design. It is made quite tight at the chest and then let to flow down on its own. It can be made of lace as it accompanies different lingerie. This set can also be worn by women who are not expectant as long as it fits well.
4. Bra camisoles
A bra camisole is a combination of a bra and a camisole. They can be as long as all the other camisoles or can be cut off to at midriff. With these camisoles on, a woman does not have to bother with a bra but their breast will be well supported. This is a comfortable wear if you are just around the house.
5. Tank top set
This is the best sleepwear set. It is pretty much comfortable and amongst the least skimpy looking types of camisoles. It is comfortable enough for a woman to wear to bed every night. Also, the tank top set comes with a variety of bottoms that depends on different preferences.
6. Lace camisole set
This is amongst the most romantic sets that a woman could pick out. It is extremely feminine and romantic as well. On the other hand, the lace camisoles demand great care due to the lace. The lace camisole sets have a variety of styles and designs that play around with the lace.