Satin is the smoothest of all fabrics and it is the constant reminder of timelessness in the world of fabrics. It is soft, luxurious, elegant, and sophisticated with lots of texture. The graceful sheen and the rich glamour of several strands of satin have generated a revolutionized vibe in the world of fashion. Just imagine how awesome it would have been if this light and smooth fabric wraps you with an intense richness of comfort and passion?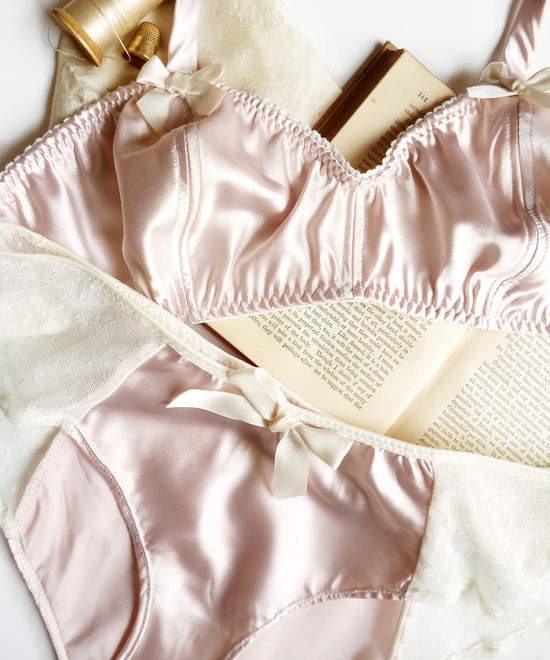 The smoothness of this fabric has awe inspired the greatest of designers. They found an intense attachmeant with this fabric because it's so smooth and supreme. Satin has tiptoed into the world of lingerie designers and made a significant presence in their ultra rich domain. Lingerie's are designed with this super smooth fabric in every sphere of fashion. The feather light appearance of this fabric is the greatest appealing feature. If you do not own satin intimate apparel yet, then buckle up your belts and hit the store because you'll surely fall in love with it. The incredible popularity of satin lingerie's establishes the fact that it's the winner in the world of intimate apparel. It's needless to meantion that a pair of satin underwear overshadows any other fabric and rules over the heart and soul of the wearer. It ignites the fire of passion and casts a spell on the wearer.
If you are looking for a pair of intimate apparel to awe inspire your beloved then do not hesitate to buy satin intimate apparel. He'll definitely love to see that on you and the seductiveness created by satin fabric will catalyze the romantic symposium between you and your partner! Get drowned in the sensuous appeal within the folds of your favorite satin intimate apparel. There is myriad of designs and colors to choose from. Now-a-days even satin thongs are designed with lots of designing imagination and innovation. You must be wondering that a satin thong will be your worst choice as the satin will eventually create a massive discomfort. But believe me; you need not worry at all because the slippery texture of the satin won't cut the fit and the comfort levels of your satin thong. A thong mastered with this buttered fabric will knit the sexiest Diaspora!
The loose fit satin panties and the body hugging satin panties both work wonderfully on toned muscles to accentuate your silhouette. They are so light in weight that it seems to completely blend with your skin. You can feel the luxurious touch of the fabric as it slides delicately over your skin and cares each curve of your beautiful body. It's hard to undermine the genuine elegance of a satin fabric. Select your satin lingerie wisely.
There is a variety of satin intimate apparel available in the market. The cheap satin fabric is coarse as compared to its expensive counterpart. In order to drown in the passionate pool of comfort and pleasure, select the fine and smooth satin. Care for your most awesome possession and I guarantee that you won't regret it later. Care for your satin apparel and they will love you back!