When I see 150+ good reviews on a product online, I do want to spread a word. Tank top with built in underwire bra is not something you would pay for if it was just in four sizes, but think about an underwire cup tank top in almost 50 sizes! The Bravissimo tank top with a built in bra ensure concerns about a bra strap peeking out from your tank are nil. It is also great for women who are pregnant and need additional breast support. The company Bravissimo is committed to creating comfortable lingerie, swimwear, nightwear, and of course the strappy tank top with built in underwire bra.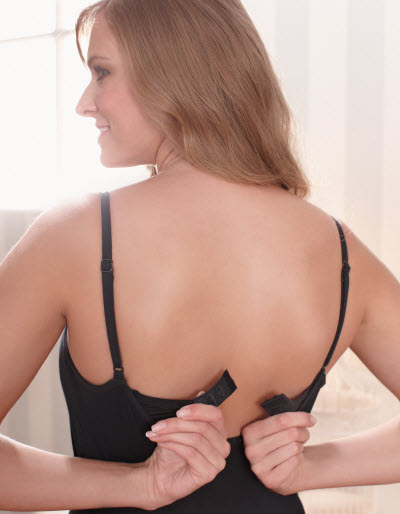 Bravissimo tank tops are available in solids and stripes. Navy and white stripe, and white and red make up the striped patterns. Blue, yellow, black, green, red, pink, orange, teal, yellow, and white are available in solid colors.
What Is The True Fit Of Tank Top With Built In Underwire Bra?
These tanks offer great support and comfort according to many online shoppers. It's on par with the support an everyday bra offers. The fit is the same as your bra size should be, except for the black which runs just slightly tighter. It may be more comfortable to get the black one a size larger. The straps are completely capable to be tightened or loosened to fix to a proper fit. The fastening is somewhat hard to undo and clasp.
It may be easiest to put the tank with built in underwire bra on your waist without the straps on. Clasp the bra then spin the tank so the front is front and back is back. The bra cups are generally a little bigger than regular bra cups or the users are not familiar with UK sizing, that runs different from US sizing. The cup sizes offered are: D, DD, E, F, FF, G, GG, H, HH, and J. The bra bands are offered in 30, 32, 34, 36, and 38. The fit is judged to be quite comfortable by most women who try these tanks with built in bra.