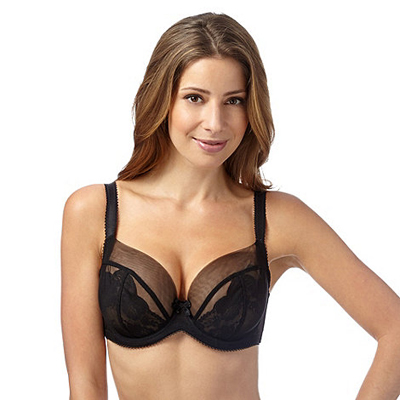 Different bras serve different purposes, but none is more versatile than the balcony style bra. That is why it is commonly worn for a regular basis. It is a flattering piece of lingerie, which is suitable for all types of women. It is usually similar in style with the demi-cup and half-cup bras, but its cup has three-fourths coverage of the full cup bra. The visual impression of the bra is somehow similar to the push-up bra. It is, however, more natural on the burst and has a low horizontal cut. The bra is a bit revealing like the push-up and usually creates cleavage on outfits with cut necklines.
Why buy a balcony style bra?
Description and structure of the bra It is also referred to as the balconette bra. The bra offers less coverage of the breast compared to the full and demi-cup bras. The shape of the bra makes the breasts appear full and round. Since the coverage of the bra is less, the support structure comes from the bottom. Most of the bras have an underwire to provide that support for breasts. The wide band also provides additional support. The cups are cut such that more of the inner and top parts of the breasts are revealed. The straps are wider to expose more of the shoulders and chest. Most of the bras also come with padding to lift the breasts.
Benefits of the bra There is a reason why every woman must have at least one of the balcony style bras in her wardrobe. Its most important advantage is its versatility. The bra's strong lower support pushes the chest upwards giving more cleavage. The padding helps the breast appear bigger. The design and cut of the bra is flattering to the breasts. The breasts also appear fuller and rounder. Generally, the bra's versatility ensures that any woman can wear it with almost any outfit.
When to wear it The bra is appealing to women due to its overall appearance and its versatility. The bras also come in a variety of styles, designs and materials, patterns and fabric. Different bras are usually worn for different occasions and purposes. With the balcony style bra, it can be worn in any attire and for all kinds of occasions. This makes it more convenient for women especially with regard to bra shopping. The bra is however not good for physical activity since some support is lost with reduced bust coverage.