It can be difficult enough to make time for working out, and going for that morninggg run can feel even less desirable when you don't have a sports bra that provides the proper comfort support you need. If you wear a larger cup size, finding a supportive sports bra can even more frustrating. If the only solution you've found so far is to take the "double bra" route, check out some of these top sports bra brands the the fuller busted. One of the top sports bra brands for full busted women is the Panache Sports Bra.
Based out of the United Kingdom, according to the makers of Panache, their sports bras reduce bounce by 83%. Not only does this bra provide amazing support, it creates a flattering appearance as well. By using their revolutionary encapsulating system to provide breast support, this bra avoids the dreaded smooshed "uni-boob" look. Instead of compressing the breasts to crete support like many standard sports bra, the Panache model uses their unique encapsulating method to provide "lifting, shaping and supporting from all sides." One of the only brands that offers up to a size H, the Panache bra is an excellent choice for women with big breasts.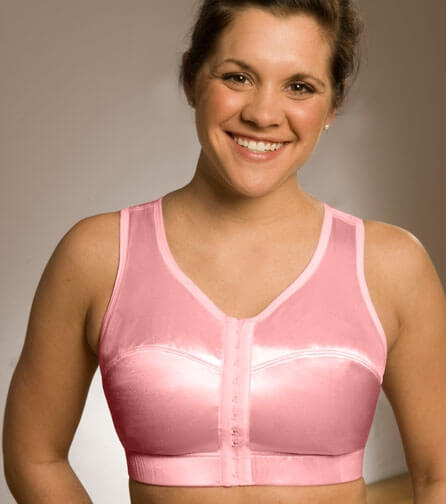 Next up on the list is Under Armour's line of high impact sports bras. Under Armour's sports line is designed to be chafe-free and uses different strap styles for different cup sizes to maximize support. Wicking fabric is used, combined with mesh to provide maximum ventilation during those super intense, sweaty workouts.
A popular favorite amongst those with fuller breasts is the Enell Sports Bra. Although, with 11 front hooks, finding your way into this bra can feel a bit daunting, this sports bra more than does the trick when it comes to keeping your breasts secure and supported. Similar to Panache, Enell uses a part encapsulation system to provide the ultimate in support. In addition, Enell donates 10% of all proceeds from their Hope Sport Bra and Hope Lite Bra to FORCE, a non-profit organization dedicated to raising awareness and funds for breast and ovarian cancer.