Do you follow lingerie trends? Fall is finally here, which means that in between sipping on pumpkin spice lattes and baking apple pies, it's time to start exploring this season's new lingerie trends. In fact, it's great news for lingerie lovers because lingerie in this season is not just an undergarmeant. Lingerie trends such as pajamas and slips are also being featured as fashion styles for the upcoming year. Florals, lace and delicate embroidery all abound this fall's lingerie collections, as well as patterns inspired by Eastern influences.
Continuing to flip through the fall 2013 lookbook, high waisted panties and lacy hip huggers are the bottoms of choice. If you're looking for something a little more risque, one of the newest trends for this fall are panties with an attached choker. However, aim to keep it elegant and feminine by opting for a delicate lace panty.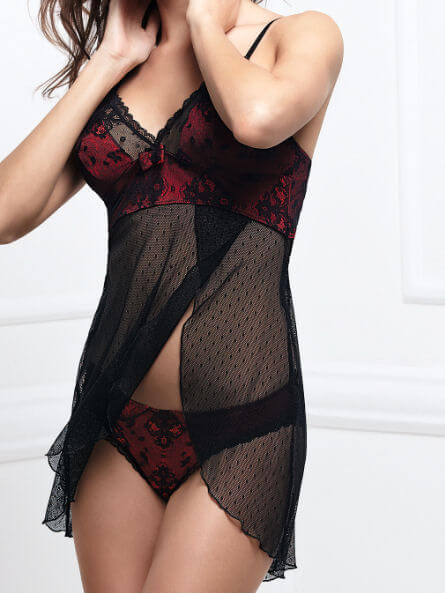 Delving back into lingerie's heritage, this season you will see many designers bringing back traditional French styles, but with modern sleek and sophisticated twists: think babydoll meets push up bra. Here we will see the epitome of elegance with ultra soft, sheer fabrics and lace, ornameanted with delicately feminine ribbons and bows. The verdict is in, and the new hot color for this Fall is rich, luxurious emerald green.
If emerald green doesn't quite do it for you, other color trends for this upcoming season include hot pinks - think fuchsia or magenta - rich reds, and soothing blue tones. Of course, neutral tones like nude, white and black remain staples, but this season is really all about creative expression and spicing things up a bit. If you're not quite ready to forego black in exchange for one of these more outgoing shades, keep your lingerie wardrobe up to date with black lingerie that features colored lace accents. This season's cuts and styles are geared towards simplicity and sophistication, allowing your body's natural beauty to truly shine through. It's time for you to be wearing your lingerie, not the other way around.