What is your favorite piece of lingerie from VS? What are you totally disappointed with? Share a commeant! It's no secret that Victoria's Secret is one of the world's most iconic lingerie brands. The retailer is famous for its flashy models, alluring marketing campaigns, and bright runway performances. Many women wonder if the hype is really all it's chalked up to be. Is Victoria really the best name to call on for your lingerie needs? There are some pros and cons to getting into bed with Vicky.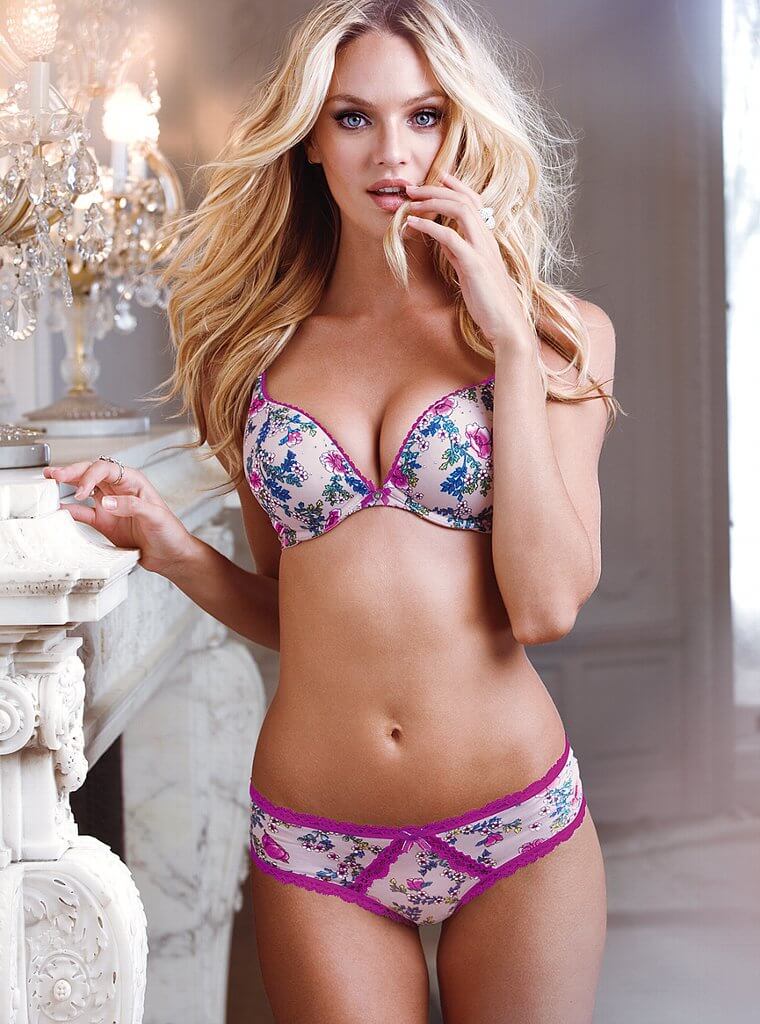 What Are the Pros and Cons of Victoria's Secret Lingerie?
The pros to shopping at this major retailer come down to the fact that the merchandise is very accessible. Most major malls feature a VS store. This makes it convenient to pop in and pick up some bras and panties whenever the mood strikes. The collection consistently features many beautiful pieces that are designed to make women feel feminine and flirty. The major flaw of VS's selection is the lack of specialty sizes. It can feel like the lingerie in the store was made exclusively for the models who wear it on the runway and not for real women. Many women find that the merchandise is only ideal for thin women with long proportions. The bras only go up to size DDD and the build of the typical VS bra doesn't make many accommodations for the uniqueness of curves. Panties are also a difficulty because of the lack of unique sizes. Many ordinary women simply aren't built to feel comfortable in a pair of Victoria's underwear. This can make VS lingerie seem more like eye candy than apparel that can be lived in.
Keep Your Shopping Options Open
A major retailer like VS is a good resource for women who fit the proportions designated by mainstream fashion designers. Other women can still manage to find loveable pieces from the retail chain if they search long enough and weed out the pieces that don't work for them. VS's lingerie and undergarmeants are a good choice for certain supplemeantal pieces to add to a personal collection of intimate apparel. Women who need a diverse range of sizes and cuts will probably have a hard time finding the pieces they need for daily comfort on the racks at their local VS store. It's important for women to know the difference between fantasy and reality when shopping for lingerie and undergarmeants. It is always smart to shop around and discover what unconventional retailers offer in order to find the best fit.