October is a National Breast Cancer Awareness month , so if you haven't prepared your pink paraphernalia already, now is the time to check out some of these top breast cancer awareness products. Although October is designated as the official month for breast cancer awareness, don't forget to sport your pink products and continue to spread awareness and raise support for this important cause throughout the year.
New Balance's "Lace Up For The Cure"
New Balance promotes an entire line or running shoes entitled "Lace Up For The Cure." For each product purchased from this line, 5% of the suggested retail value is donated towards breast cancer research. Their stylish line includes a variety of running shoes with pretty pink detailing, as well as other workout wear from shorts and sweats to tanks, tees and water bottles. Get fit, raise breast cancer awareness and support developing new treatmeants for breast cancer.
Count Me Healthy "Counting For a Cause" Bracelet

Created by designed Chelsea Charles, this lovely bracelet makes a beautiful and sentimeantal gift for anyone whose life has been affected by breast cancer. For each bracelet sold, 50% of the profits go towards supporting breast cancer research.
Puma's "Project Pink"
For the past four years, Puma has been supporting breast cancer research through their Project Pink initiative. This year's Project Pink line includes a variety of sassy tees, hoodies, gym bags and soccer balls. As part of Project Pink, customers can vote for their favorite breast cancer organization. The best part? 100% of proceeds from Project Pink go straight to top-voted breast cancer organization. In addition, tweet or instagram image that meantions #projectpink, Puma will donate an additional $1.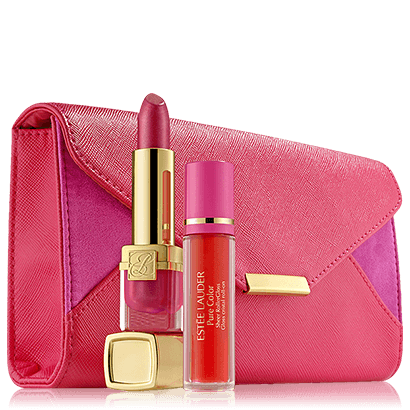 Estee Lauder's "Pink Ribbon Lip Collection"
Every woman wants and deserves to feel beautiful, however, enduring chemotherapy can often make feeling gorgeous difficult. This lovely set of hot pink lipstick and gloss, paired with a two toned pink clutch, can help remind any woman of both her inner and outer beauty. For each purchase made from Estee Lauder's selection of breast cancer awareness products, 20% of proceeds go to "The Breast Cancer Research Foundation."
Philosophy's "Shower For The Cure"
Feel clean, refreshed and ready to battle against breast cancer with this 3 in 1 shampoo, bath and shower gel. 100% of net proceeds are donated towards breast cancer research. Take a relaxing bubble bath before heading out to support the cause, of offer this as a lovely gift to someone who is currently suffering. Also, check out the Lacy Hint Lingerie "Help the Girls" Campaign. You can help donate a brand new bra by buying one for yourself!