What is your favorite bra style for a backless outfit? Share a commeant! The plunging back line has become widely popular in the fashion world. It is both highly feminine, trendy, and lets you show of some extra skin without feeling overly exposed.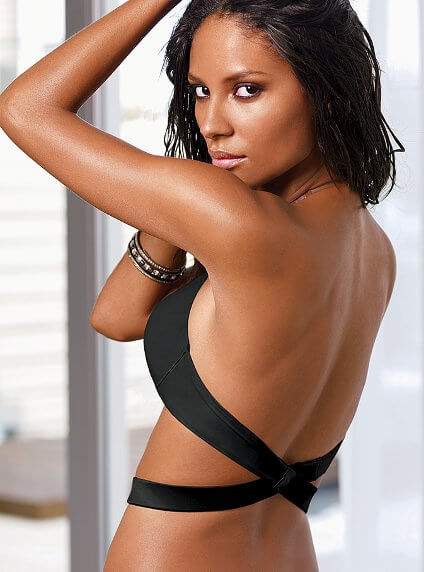 The backless dress offers a unique alternative as a way to show off a hint of sexiness while keeping it elegant and sophisticated. However, the backless style also brings up the perennial issue of selecting an appropriate bra to wear.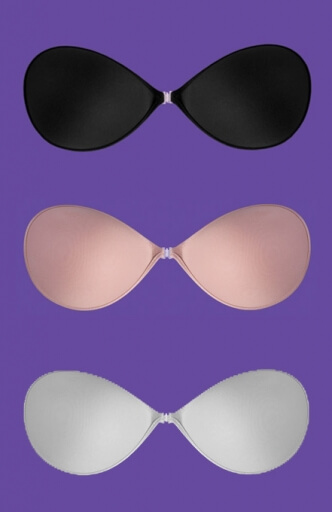 Bra straps and bands can detract or take away from your classy, backless gown. Especially when it comes to formal functions and dressy evening wear, finding an alternative to the standard style bra will allow you to wear a backless dress without having to worry about your bra showing. None of us want our bra needs to dictate our fashion decisions. Fortunately, even if you're not quite brave enough to go braless, there are a several viable options for keeping yourself comfortable and supported, while still being able to bare your back. Depending on the cut of your gown, you may find one bra style more comfortable or effective than another.
Low-back Bra
The low-back bra style came about largely as a result of the popularity of the backless dress. As the backless trend become more and more prevalent, designers responded to our bra needs with the low-back bra. Along the lines of the strapless bra, the low-back bra doesn't have any straps with the back band wrapping around your lower back. This style is ideal in terms of the support that it offers, however, it doesn't allow you to expose your entire back. Depending on how low your back line dips, this bra style may or may not work with your particular dress.
Backless bra
The backless bra allows you to show off almost your entire back without bra straps or bands peeking out. The straps of the backless bra wrap around the shoulder, providing support. This style has no back band allowing you to show off even more skin than the low-back style.
Adhesive bra
The adhesive bra can be a good option for more revealing dress styles. The adhesive bra covers as little skin as possible while still offering some support. As the name implies, this bra type adheres directly to your skin and essentially looks like just the cup section of the bra. The adhesive style tends to offer less support than the other backless bra options, however, it will function to keep your breasts nicely shaped, and provide nipple coverage. Each of these styles offers different benefits in terms of comfort and support. Try on a few different styles to figure out which one suits your needs and body type best, then go ahead and confidently show off your backside.