The perfect silhouette, the oh-so essential intimate apparel is a strapless bra. The versatility of this amazing discovery can never be undermined with any other form of replacemeant. Though strapless might sound a bit precarious at times but believe it or not it's one of the most vital must have undergarmeant that can unimaginably chisel your body contour. Take for instance the attire for your wedding ceremony, the ceremony is precious and so is your attire, you browse stores and boutiques indefinably just to find the right wedding dress for yourself. But, have you ever thought that how essential is the intimate apparel that you plan to wear on your D-day? The totality of your wedding dress depends on the brasseries, because it can create that perfect angel like effect which you will wonderfully love to cherish throughout your life!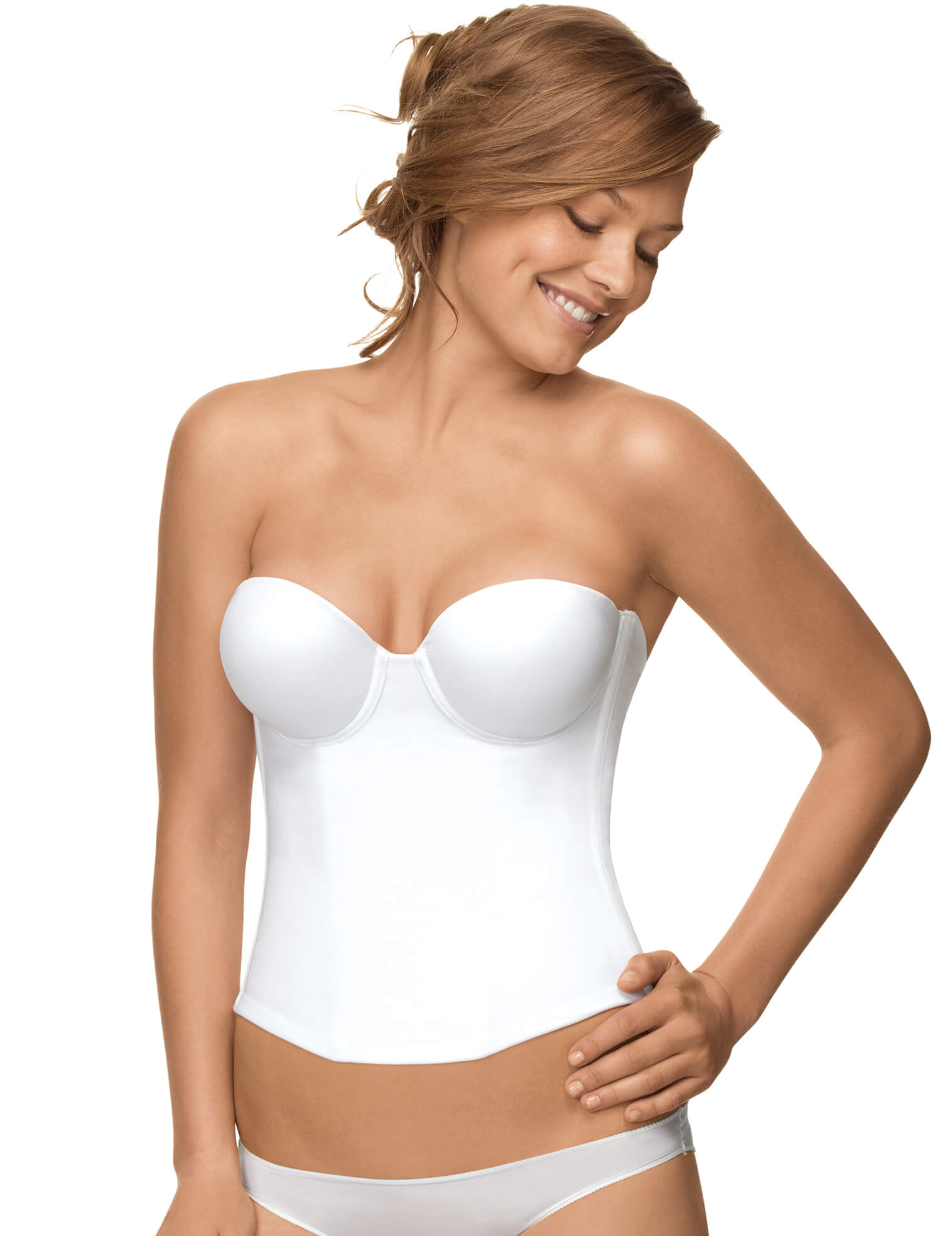 A strapless longline push up bra features a corset which is partially designed to adorn up to the rib cage or sometimes they even travel down till the hips. The brasserie is intricately designed to impart a fuller look which is accompanied with a perfect cleavage enhancing feature. All the above factors are well trained with immense comfort. A strapless longline push up bra creates a smooth contour, it hides the undulating body surfaces and the embarrassing flabs, and hence, they are best suited to complimeant a gown or a snug outfit. If you are craving to achieve that streamline contour with your cocktail outfit than never ever forget to own a perfect fitting strapless push up bra. Always remember that these bras are special and unlike many other bras available in the market they require the exact body measuremeants. Any distortion in the measuremeants will lead to a garmeant disaster so grave that it will create a permanent horrendous impression on your memory! Don't allow that to happen to you because you deserve to look the best on every special occasion. Rush to the fitting rooms and try on several longline push up bras, this is the best trick which is applied in picking up the perfect fitting bra.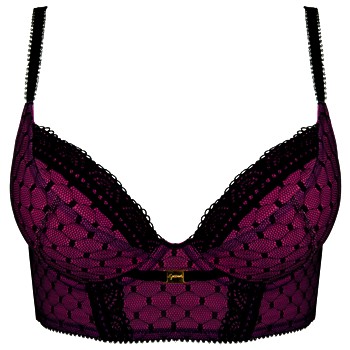 The smooth and neat look created by these longlines push up bras are welcomed by many designer brand outfits because they require an absolute best fit. Just imagine flab's hanging from the smoothest fabric of your most precious cocktail gown? How awful is that? Absolutely awkward situations can be avoided pre-meditated by investing in the most awesome creation of a corset brasserie that is also sometimes known as a corset, a merry window or a bustier.
If you do not prefer using the longline push up bras than you may happily choose the small longline push up bra. They work wonders with small build and have wonderful features akin to their longline counterparts. The elusive collection of the strapless bras also comes in a myriad variety. The lace longline push up bra is the most incredible of the lot. The finest drapes of lace are used to create the magnificent contour of the lace longline push up bra and they are the best choice to complimeant any off-shoulder evening gowns and even wedding dresses.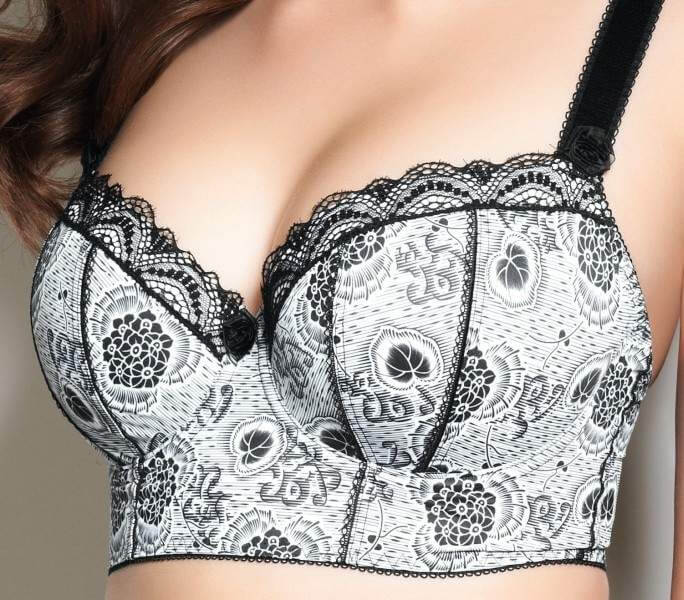 The most significant feature while choosing a longline push up bra is that of a flexible back support which is both comfortable and manageable. The perfect longline push up bra whether it is strapless or comes with straps enhances deeper cleavages without making the muscles too stiff. Do not overindulge and do not choose a bra too stiff to achieve the smoothest torso and stomach. Always remember that overdoing is not the trick; instead try to find out the correct size for yourself. Try to focus on good posture that is elegant enough to flatter the look of your outfit. If you have a fuller body than a longline push up bra is promising enough to create the best support for you. You will save yourself from unavoidable accidents and embarrassmeants. For instance, a normal strapless bra is not enough to give support especially when in a slouching position. Whereas, a longline bra gives immense support and provides the exact amount shape that is best fitted for every kind of gown. Even petite women who plan to wear a deep cut sexy gown in a special occasion can opt for small longline push up bra for that fuller look because the push up technology helps to meet the thrusting demand of the cleavage seeking outfits. Make your longline push up brasserie experience an enjoyable one and invest time to choose the perfect fit.