Being a full busted woman would be a dream come true for many women. If you are looking for a bra for full busted woman, you know that it comes with challenges. One of the biggest challenges faced by women who are well endowed, is finding the most comfortable plus size bra. The right bra will not only flatter your figure, but it will be comfortable to wear and help alleviate back pain brought on by the weight of a large bust.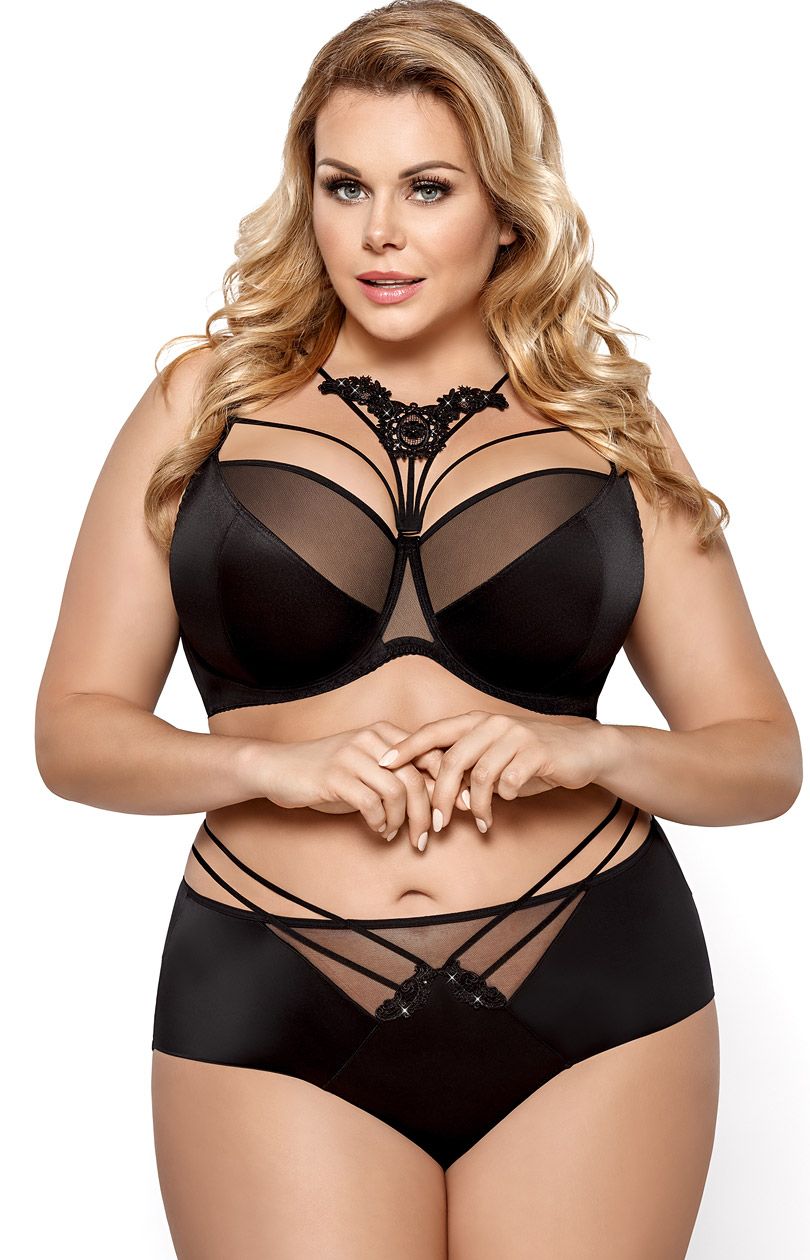 When looking for the most comfortable bra for full busted girls, it is good to start with knowing which features to avoid. There are many features that can look nice when the bra is on the hanger, or even when you are first trying it on. One very popular style is the demi-cup push-up bra. The demi-cup covers about half the breast, coming just a little above the nipple area, creating very nice looking cleavage. If you are well endowed, you will be spilling over the demi-cup after only a couple of hours of wear. You will find that you are having trouble keeping your breasts from coming out of the cups throughout the day. Another feature to avoid are dainty, thin bra straps. The larger your bust is, the heavier it is; you will need straps that are strong enough to give you the proper lift and support.
Avoid strapless bras altogether; if you must use one for a special occasion, opt for the kind that is built into a corset style top so that it won't end up slipping causing your assets to spill out over the top. It is a good idea to buy a bra for full busted when you are large busted. Contrary to popular belief, there are full coverage bras available which are attractive and sexy. If you shop in a specialty lingerie boutique, you will be able to find a large size lace bra that comes in full coverage; the style will be just as sexy as in the smaller sizes, but it is made to support a large bust. When you have a large bust, you may think that you don't need to wear underwire bras or push-up style bras. Larger breasts have a tendency to sag easier than smaller ones, and need to be supported. Underwire bras give extra support to a large bust. Push-up style bras can help to give that extra lift, and keep your breasts in place. Although shopping for the right bra can be difficult for a woman with a large bust, it isn't impossible to find a stylish big cup bra. When you are looking for a DDD bras or larger, you will be able to find the right bra by knowing what to avoid, and what to look for. Shopping in a lingerie boutique that offers a professional bra fitting is an excellent option, and it can help you be sure to buy the right size. Once you know exactly what is out there and what you are looking for, you will be sure to find the perfect sexy and stylish big cup bra that will look great under any garment, and feel comfortable as well.