Women have described padded panties in many different ways. Some feel that the garmeants add much needed definition to their bodies, and others think that it is simply too much. From "smooth and comfortable" to "too big an unnatural looking," padded underwear has fans and detractors. As with all undergarmeants for women, different people have different needs so it's important to understand exactly what the product you're looking at offers before making your final selection.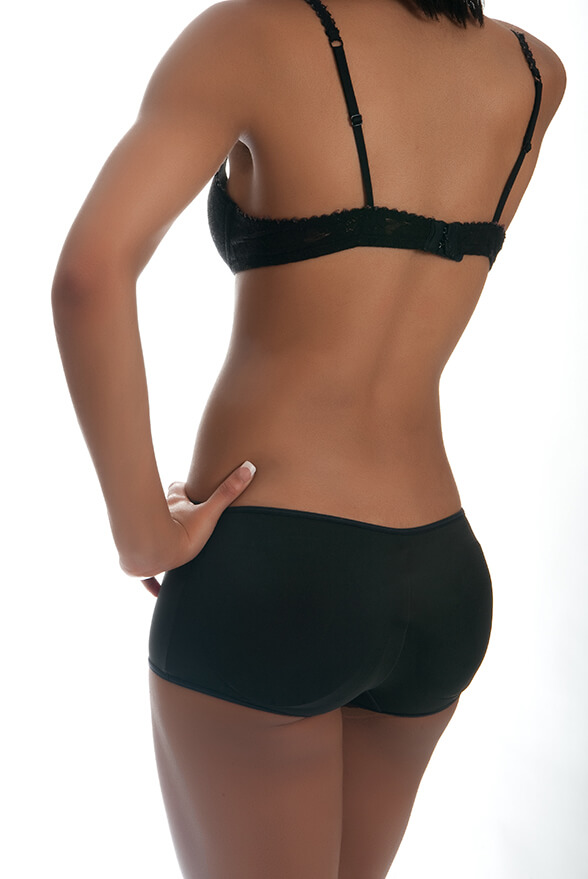 Super Low Rise Padded Panty from FeelFoxy.com
Some padded underwear comes with removable silicone butt pads. These panties may be worn with or without the inserts, allowing you to customize your look based on the rest of your outfit. The panties with removable pads also allow for interchangeably sized inserts - for those days when you just want a little extra shape, as well as when you're going all out. Be warned, these will change the way that your rear end looks, and may take some getting used to. One of the downsides to padded panties is that due to the nature of the product, the panties themselves are full-coverage, which is a change if you're used to wearing a different style like a bikini cut or thongs.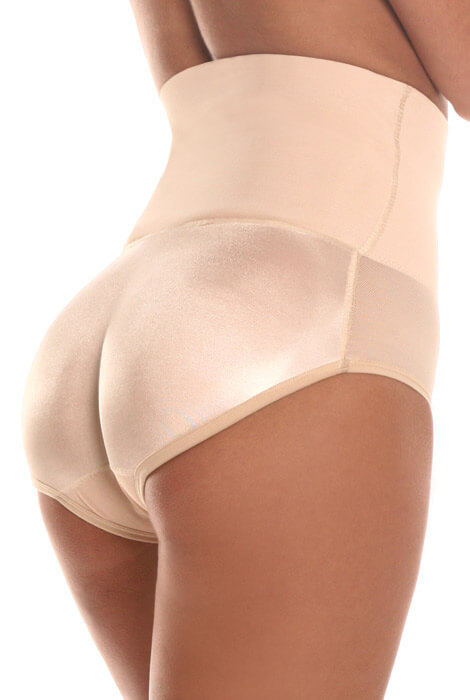 Caboost!® Tummy Control Padded Underwear
Seamless padded panties are available, and may help you feel as if you're not wearing as much - along with helping to reduce unsightly panty lines. These panties also help to hold what you've already got in place. As they are designed to lift and accentuate, pairs of padded underwear are made of a slightly "tighter" material, and fit more snugly against your body. Enhancing your assets is an important (and simple) way to make you feel better about your image, and having a few pairs of these is an ideal solution.
Yes, they take some getting used to, and can in some cases feel "unnatural" or "hard", but the overwhelming majority of wearers have found padded women's panties to be a great way to add to a body part's look and feel. Every woman is entitled to feeling confident and happy, and wearing a pair of these panties is no different than utilizing a padded bra to enhance your look.