Going on dates can be very nerve-wracking. Questions of whether or not there will be chemistry and what you will fill the conversation with, will undoubtedly race through your mind before the date even starts. While you can not completely control the outcome of the date, you can certainly dress the part.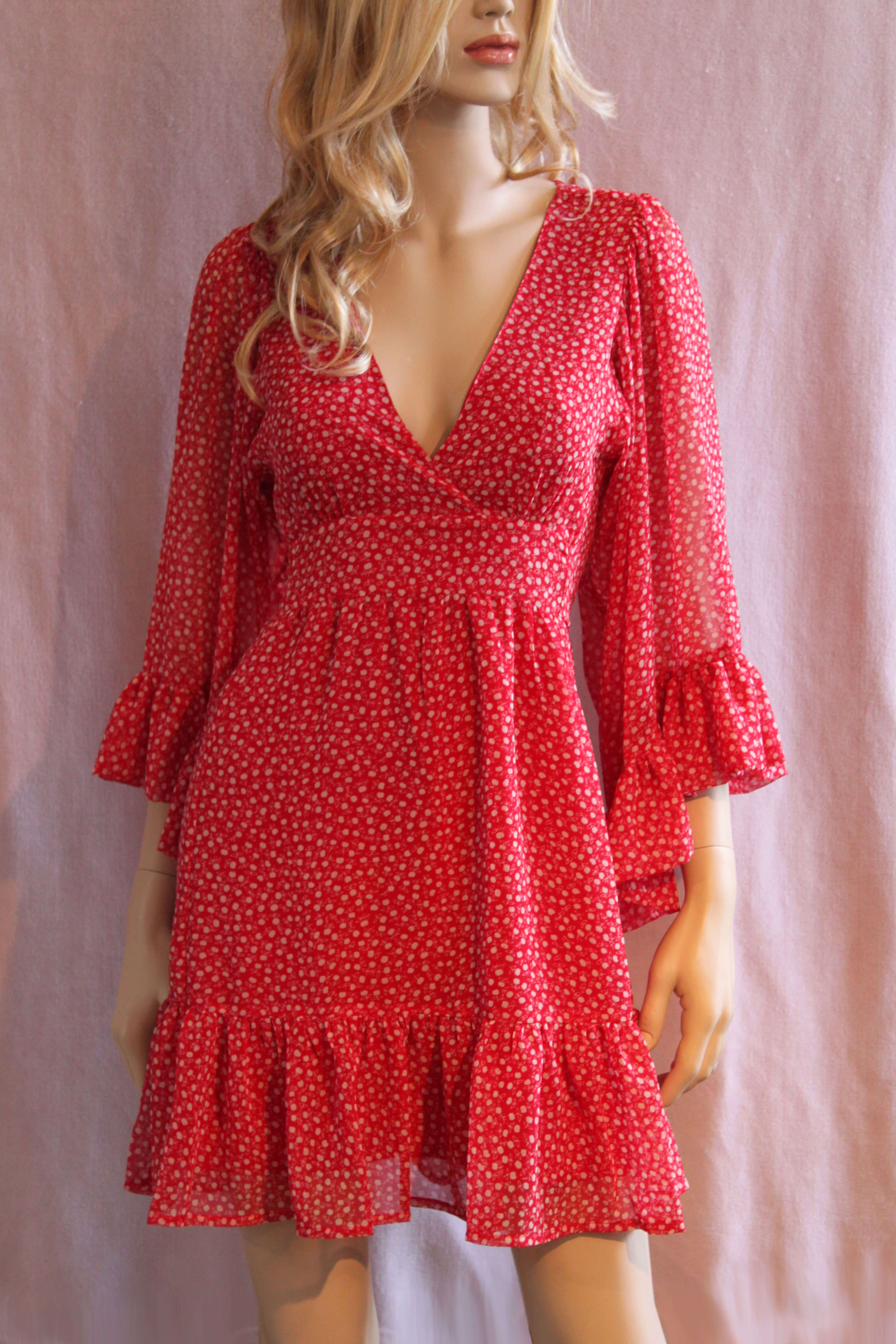 There are guidelines that constitute what is appropriate for what date you're going on.
The first one is your chance to reveal the personality that has piqued interest in your date. It's important to opt for clothing that is both dressy and comfortable. This medium is quite easy to pull off. Whatever your best assets (legs, chest, or arms) are, highlight them, but do not reveal everything just yet. If you have great legs, wear a knee-length skirt and a flowing top. If you want to accentuate your bust, opt for a padded bra and a tight top, but make sure the bottom half of your body is fully covered. Wear minimal jewelry not to appear high maintenance, and be confident.
If all goes well and you both commit to a second date, you can now work on executing your next outfit. While the first date called for more casual and conservative wear, the second one has a little more leeway. Without completely abandoning earlier notes (mainly comfort and conservatism), you could take it up a notch and choose a neutral-colored dress with wedges. Pair the outfit with some metallic bracelets to bring in some color, and you are good to go! The third date, if you've made it so far, should have a touch of romance.
Though it is much too soon to commit to anything just yet, you should pick an outfit that is a touch more enticing. Even though he might not see it, you should start with lingerie that makes you feel sexy, like a sheer bra and matching thong. Since thongs don't show any panty lines, you can throw on a tight body con dress over and show off your curves. The fine line between skimpy and sexy is often trampled over, but you can pull it off. In summary, different dates call for different outfits. But the one constant is comfort. If you're uncomfortable and constantly adjusting your clothing, it can be viewed as a lack of confidence on your part and signal a turnoff on his part. So look good, feel confident, and keep the dates rolling.