Want to look hot at Burning Man this summer? The annual art festival has become almost as famous for the unique fashions of its visitors as it is for its art installations. Visitors to the festival are encouraged to express their individual style. Since the festivities are held deep in Nevada's Black Rock desert, dressing to stay cool is essential. Visitors to the festival are infamous for showing skin and letting loose. If you want to fit in with the crowd while still managing to stand apart, follow these tips to burn up the scene at Burning Man this summer.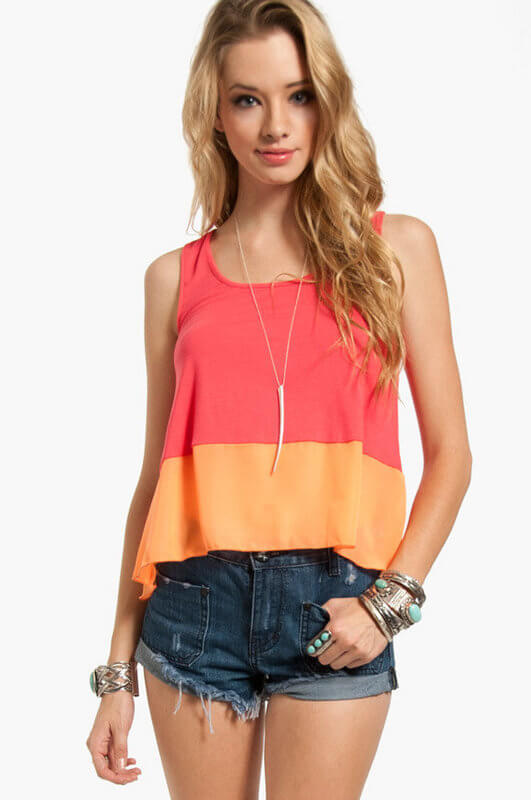 Color block tank top with ripped denim shorts
Tank Tops Galore
One of the staple fashion pieces often featured among festival devotees is tank tops. This style of shirt is simple, cool, and highly versatile. In order to be noticed, be sure to opt for tank tops in "look at me" colors such as tangerine, lime green, and lemon yellow. One other popular trend is to wear a white tank top paired with a bright colored bra underneath.
Hippie Dresses
If you prefer a more feminine look, a breezy dress is always a great option to keep cool out in the dessert. Maxi dresses with psychedelic patterns or cute floral prints are an effortless way to look ultra-girly while staying very comfortable. It is important to pair a maxi dress or sun dress with the perfect bra and underwear so that you feel free and comfortable all day without worrying about your undergarmeants being exposed.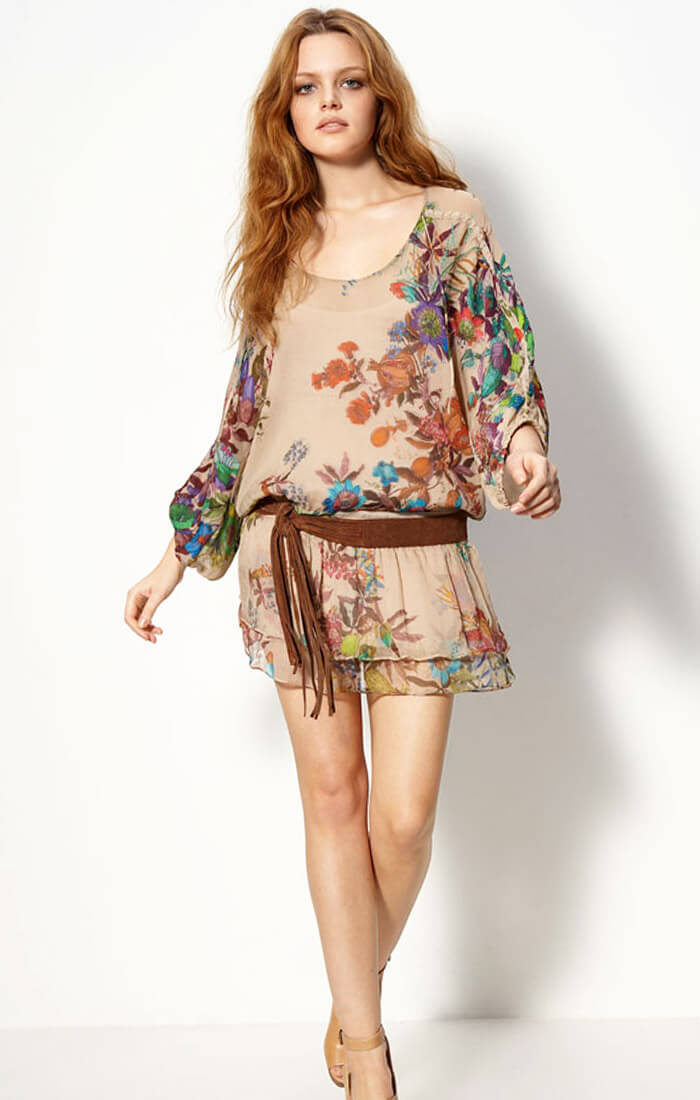 Hippie Dress
Ripped Denim Shorts
It seems like ripped denim shorts never leave the fashion scene. Ripped shorts are edgy, refreshing, and they will keep you cool on a very hot day. There are many shades of denim to pick from, including faded denim and black asphalt denim. Of course, the length of shorts you pick is entirely up to you. If you're style is more tomboy than diva, rocking a pair of ripped shorts as part of your Burning Man outfit is definitely a good option. The most important part of being comfortable in your denim shorts all throughout the festival is making sure you have a pair of comfortable and supportive underwear beneath them. A once in a lifetime experience demands an outfit you will never forget. Selecting the perfect outfit that helps you express your inner art goddess will help you feel confident to make new friends and take on brand new experiences this summer!