It's getting to be that time of year again, where if you haven't already picked out your prom dress attire, it's time to get shopping! This season offers all sorts of fantastic girly trends to choose from, suited to all to body types and sizes, with an overall theme of feminine, simple and slightly edgy.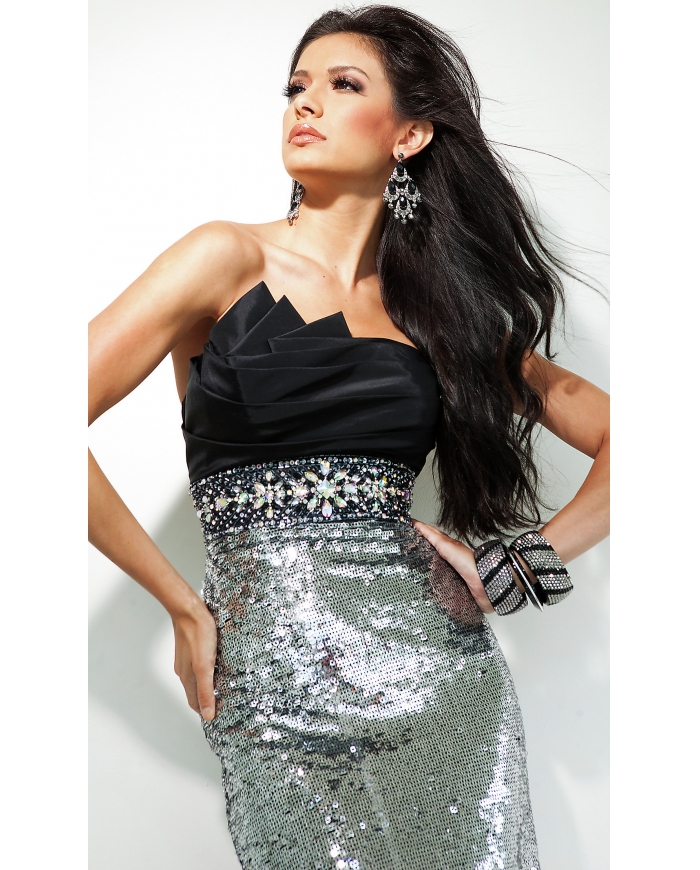 First up is the high lace neckline. This neckline works with both a longer, flowing gown, or the shorter, fitted, cocktail style dress. The look of this style is both delicate and elegant. If you want something a little flashier, look for a lace neckline that includes some simple sparkles or sequins. Which takes us to trend number two for this season: sequins. Sparkle is definitely in for prom this year. A popular style for sequins is the strapless, long and fitted, sequin dress. This stunning look is bold and daring and not for the wallflowers. Also trendy in sequins for this prom season is a long, ombre flowing dress with a sparkling bustier. This style is also great for highlighting your chest area assets and nicely complimeants a curvier body type. The ombre look is also great for mixing colors schemes while keeping a nice flow.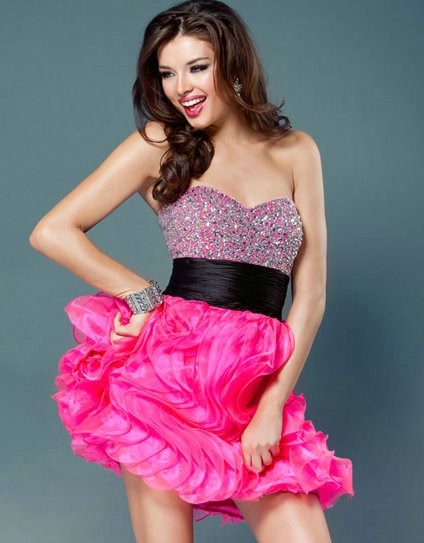 Another style that nicely flatters a fuller body shape is the asymmetrical neck line. Especially if you prefer not to go with a strapless top, the asymmetrical neck line still shows off some skin while giving the extra comfort of a strap. If you are leaning towards the strapless look, consider a sweetheart line bustier. The sweetheart neckline works a little like a push up bra, so it'll really flaunt everything you've got.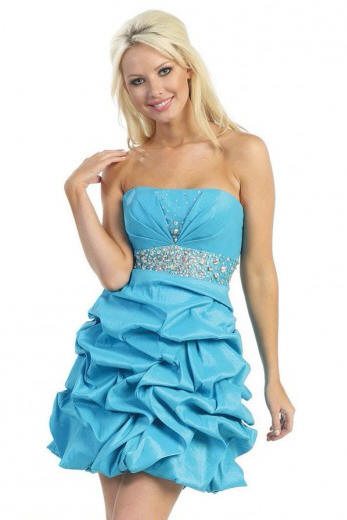 Last year's style of the high-loss dresses is rapidly fading and by prom night, will be "so last season" as well as printed flower patterns. Keeping with the feminine theme, desirable color schemes this prom are pinks and corals shades, all the way from deep reds to light fairy, princess pinks. Fringes and chiffons will be hot on the dance floors as you spin the night away. Of course, picking your ideal dress is only step one in assembling the perfect prom ensemble. After you have your dress selected, choose a pair of shoes to match the style and add a couple of simple accessories. Add your hair and makeup and you will be the star of the ball!