Getting in shape is hard to do, and maintaining it isn't much easier. Exercising becomes a little bit easier if you have the proper underwear for the workout. Something that offers support, invisible panty lines, comfort, and most importantly the ability to keep going without discomfort.
Close Fitting, Sweat Wicking and Comfortable
While it might be tempting to slip on a pair of organic cotton panties before hitting the trails or the weight room, comfortable workout underwear should have one more, highly important feature. Namely the ability to wick sweat away from your body to keep the skin dry underneath. Sweat wicking materials, which are typically close-sitting, comfortable, and highly supportive, are one of the best sorts of underwear for any kind of workout. It ensures that your clothes are not clinging to your skin and distracting your focus. In addition, these materials help cut down on chafing and irritation because they are smooth and slick as well. When it comes to women's running underwear, underwear made of merino wool is some of the best you can have when it comes to getting in a good workout as it moves moisture away from your sensitive parts.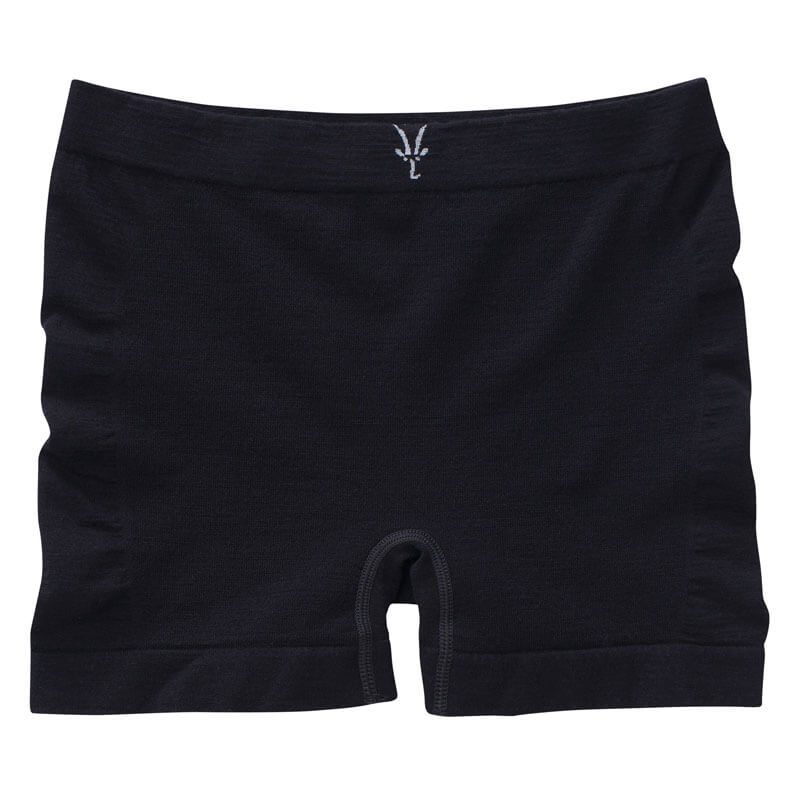 Low rise and seamless Balance Boy Short made of 79% merino wool from IBEX
Brand Names or Generic?
When it comes to workout underwear, one of the questions that is often asked is whether or not to go with a tried and true brand name, or with a generic garmeant instead. While brand names like Under Armour are famous for their comfort and sweat wicking abilities, they are far from the only game in town when it comes to comfortable underwear. There are a dozen other brands available, as well as generic sweat wicking clothing produced by most stores who sell athletic apparel. Which one you prefer depends largely on brand loyalty, personal preference, and the quality of the garmeants in question.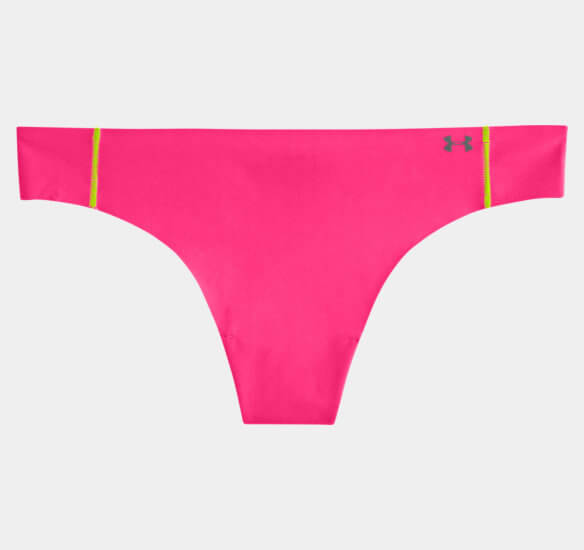 Seamless and antimicrobial Women's Pure Stretch Thong from Under Armour
It's important, before you buy, to try on the underwear in question and to see how it fits. If it provides proper support and comfort then it's already on the right track. Check the seams carefully to be sure they are strong and tight, and make certain that when you turn and twist the garmeants don't bunch or catch at your skin. If the sweat wicking underwear you find is comfortable, and it seems to hold up to your movemeants, then it should be a good buy. Pay close attention to whether or not it chafes, and count the days it lasts for future reference.