If you adhere to a vegan lifestyle, you may think that fine lingerie is another one of those items to be added to the list of "things you need to do without." However, being vegan doesn't mean that you need to forgo fancy frills and luxurious lace. More and more animal/eco-friendly designers are cropping up all over the place, and we're not just talking about hippie style tie dye and hemp panties. These designers have created vegan friendly lines of ultra hot and stylish haute couture lingerie.
As an alternative to silk, designer Gabrielle Adamidis from Hopeless, has created an ultra soft fabric combination made from cotton and bamboo. Although their selection is still somewhat limited - they sell only bralettes, and no "real" bras at this point - the products that they do produce are ultra sexy, durable and of excellent quality. And, of course, vegan.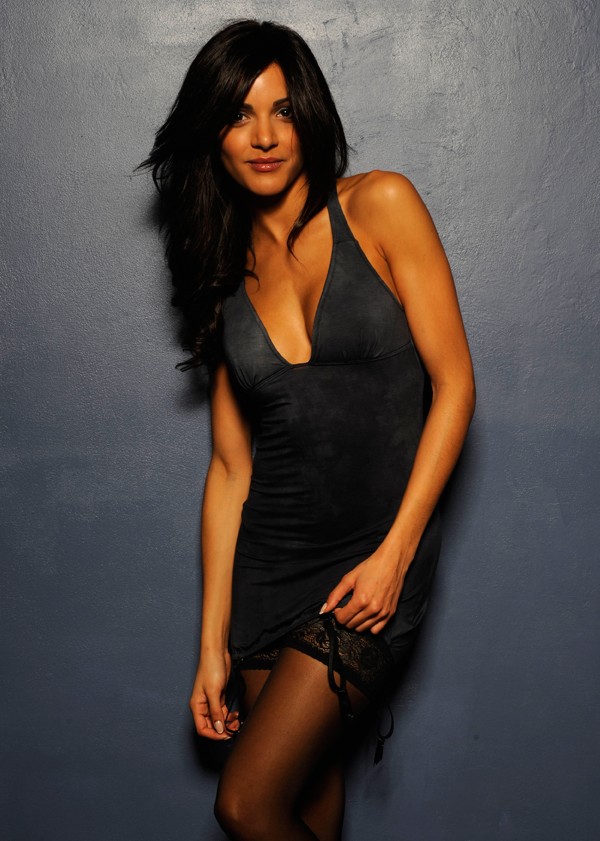 Sexy Wasp-Waisted Corset by Do You Green
A relatively new, French based, vegan friendly lingerie company, Do You Green creates its products out of white pine tree pruning. They offer an assortmeant of lacy bras, cute panties and bralettes, as well as a line of nightwear and loungewear. Naturally, leave it to the French to create one of the sexiest looking lines of loungewear that you will ever see. A limited selection of Arabel Lingerie has some absolutely adorable panties. Very girly and playful, many of the items feature polka dot patterns, lace or decorative bows.
Each item is custom, handmade. Upon purchase, you fill out your measuremeants so that you get the exact perfect fit. Definitely worth taking a peek if you're looking for some new vegan friendly lingerie. At FaeriesDance.com you will find vegan lingerie lines that offers bra sizes for suitable for those needing more support. The company offers an entire shop of clothing made from organic cottons, bamboo and soy beans. That's right, super soft clothing can now be added to the list of fantastic things about soy beans.