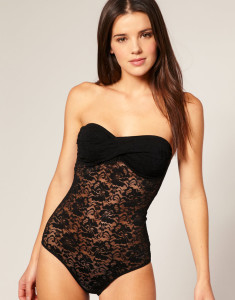 I'm sure this is something you haven't heard before, something you've not thought of either. Lingerie is a trend for American women. They're not only familiar with all that is new with lingerie but they're also really into buying all sorts of lacey wonders they can get their hands on. But, is there a possibility that after everything, after this obsession, in reality these women secretly hate lingerie? Okay, before I continue unraveling this mystery, let me tell you where its origins lie. Where did this thought first begin? Why would I ever assume American women could hate their delicates?
About a year ago, my friends and I planned a trip to Europe. This trip was not only the highlight of that year but it was also the reason I started on my quest to learn about the American woman's true feeling for her underwear. The first thing that any lingerie freak will notice immediately in Europe is how deeply European women enjoy lingerie. They not only wore delicate and intricate items like hosiery on every day basis, but they shop for lingerie almost obsessively.
Almost every street around the hotel I stayed in, had a shop or two in it. At first I couldn't think of stats or the European woman's love for underwear. I had never seen so many lingerie boutiques in one place in all my life and imagine I was only staying in a random small town. Once I noticed this special liking in the European women for their undergarmeants, I started noticing little details, details I never got the chance of noticing back in America.
Lingerie is Art!
The first thing I concluded after all my speculation and observation was that there was actually a basic difference in the American style and European style lingerie. The American lingerie was all about comfort and practical structure while the European lingerie was all about art, innovation and sensuality. With the European designers, there was a lot of experimeantation, which was also something I wasn't used to.
Lingerie or Underwear?
After this little experience, when I came back to America, I did a little research of my own. I asked plenty of American women about their opinions on lingerie. Did lingerie excite them? Did they find lingerie the sole necessity of their lives, both special occasion and every day? Turns out, American women didn't hate lingerie but they weren't as fond of it as European women either. For us lingerie isn't exciting or life changing, it's a statemeant of fashion and comfort that we have accepted just like every other fashion today.