A corset is defined as an undergarmeant that is made to create a lovely shape to almost every woman. It extends from below the chest to the hips. One of the most supportive and hourglass figure creating corsets is the Morticia Corset, the corset that gains a lot of good reviews from women.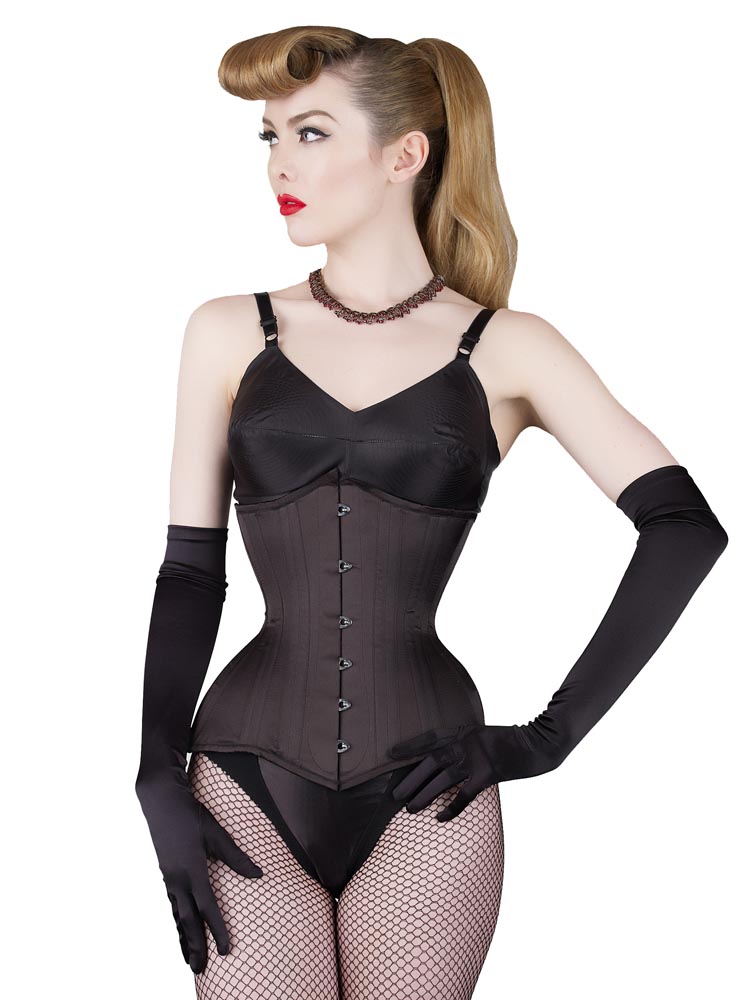 The Morticia Corset
Morticia Corset is a style that will leave you feeling confident and simply gorgeous. This black satin undergarmeant is a one piece curvy underbust corset that will not add pressure on your hips, but it will slim your waist by good 5 inches. It will enhance your natural curvy shape and add a touch of sex appeal. It will work best if you are a curvy woman of at least 10 inches of difference between your waist and hips, as it is the corset that you can pull to the extreme and create a vintage hourglass figure. Morticia corset really works and it really flattens the stomach.
What Katie Did makes black satin vintage corsets on a daily basis, but you can also add variety to your wardrobe by asking the company to make customized colors like jewel tones, bridal cream, peach hues or my favorite, silver grey. The corset comes with 6 loops to attach suspenders and wear the corset with any fashion stockings. This silky smooth pulled-in corset is made from fine high quality fabrics - to hold tight in the right places without any uncomfortable, breathless feeling low quality corsets make. This is an undergarmeant that will provide you a long-lasting satisfaction.
Branching Out in a New Style
It can be exciting and fun to branch out from the ordinary pants-and-bra combination. If you have never tried wearing a corset, this is a great time to branch out and try something new. Step out of your usual box and try a corset. It can be worn with underwire bra, but a longline bra will give smoother effect. You may discover that you love your new style. You may discover a beautiful and comfortable corset awaits you. When you branch out from the ordinary, you may discover the extraordinary.